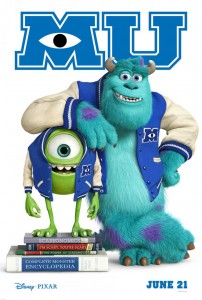 Pixar heads off to school with their latest animated adventure, Monsters University. It's the company's first prequel and the follow-up to the 2001 mega-hit Monsters, Inc., starring Billy Crystal as one-eyed monster Mike Wazowski and John Goodman as his large furry friend James P. Sullivan.
This tale focuses primarily on the trials and tribulations of Mike (Crystal), who endlessly dreams of one day becoming a scarer — a role every monster aspires to. It's the monster equivalent of being a pro ball player or rock star. That desire carries him through his formative years and straight on into college. There he meets "Sulley" (Goodman), who we know will go on to become his best friend but who currently is little more than a somewhat arrogant freshman.
Pixar films have gotten to the point where everyone expects straight A's across the board. Unfortunately, Monsters University may stand as their first failing grade.
The test scores lagged from the very beginning with a completely uninteresting animated short about a blue umbrella and a single visual concept involving other common city objects that grows stale after a matter of seconds.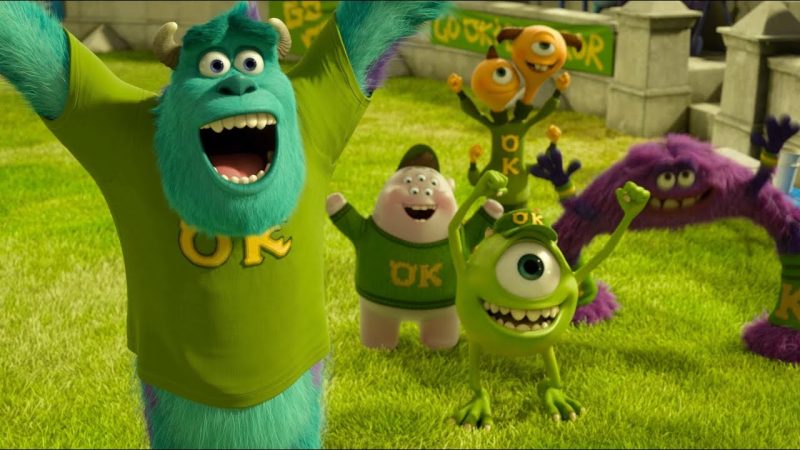 Once the movie starts, the poor results continue unabated. I sat in a nearly full theater with children and adults of all ages, and not a single person laughed until roughly an hour into the film. Everyone sat in bored silence as the unoriginal plot meandered its way along like a stoned senior looking for a snack.
I've always felt a sense of awe and wonder with every new Pixar film. That, too, came to a grinding halt. The always jaw-dropping animation feels tired and redundant. Also gone is that other Pixar given — a heartfelt depth of emotional attachment. We're supposed to feel for both Mike and Sulley, but the story never engages us enough to make it possible. It's not due to spending more time on the secondary characters because none of them are noteworthy, either. All but the dean of the school (voiced by Helen Mirren) are bland and forgettable.
Most surprising was the lackluster soundtrack from perennial Oscar nominee (20 nominations and two-time winner) Randy Newman. Nearly every track was reminiscent of another more famous song, including a couple of Beatles hits.
I should point out, in all fairness, that I was never a big fan of the original story, but I came to enjoy it more as the years went on. Unfortunately, I don't think the same will be true with this installment.
The honor roll streak for me, at least, is over. Monsters University is an uninspired submission that, at best, gets an Incomplete.