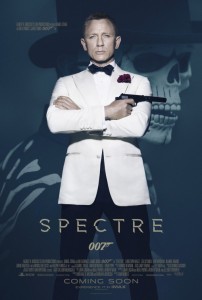 British spy 007 breaks ranks to follow a clue leading him into his own past in the poorly-conceived Spectre.
Daniel Craig returns for his fourth appearance as Britain's top secret agent, James Bond. This time around, he's on a personal mission to expose a sinister organization, Spectre, run by a shadowy figure named Franz Oberhauser (Christoph Waltz). The group's diabolical master plan has culminated in several recent global catastrophes.
As Bond digs deeper into the underbelly of the organization, he finds that it's been orchestrating far more chaos than anyone imagined, including many of the agent's own darkest moments. The investigation quickly takes him outside the bounds of his authority, resulting in his suspension from active service. Bond's boss, M (Ralph Fiennes), can't afford any distractions from his own battle. M's new superior, C (Andrew Scott), views the entire 00 branch as outdated and wants to replace it with his own multinational security division. Of course, Bond can't be bothered with governmental infighting and takes matters into his own hands, determined to bring down Spectre once and for all.
Craig burst onto the scene as an unlikely choice for Hollywood's most successful super spy in 2006's Casino Royale. That film revolutionized the venerable franchise with everything that a Bond fan could want. It boasted a cutting-edge opening, great characters, a kick-ass song, a solid story line and magnetic action sequences. In other words, it's exactly the opposite of every Craig-led Bond film after it, including this one. The low point was easily 2008's extremely forgettable Quantum of Solace. 2012's Skyfall was an improvement, but only modestly so.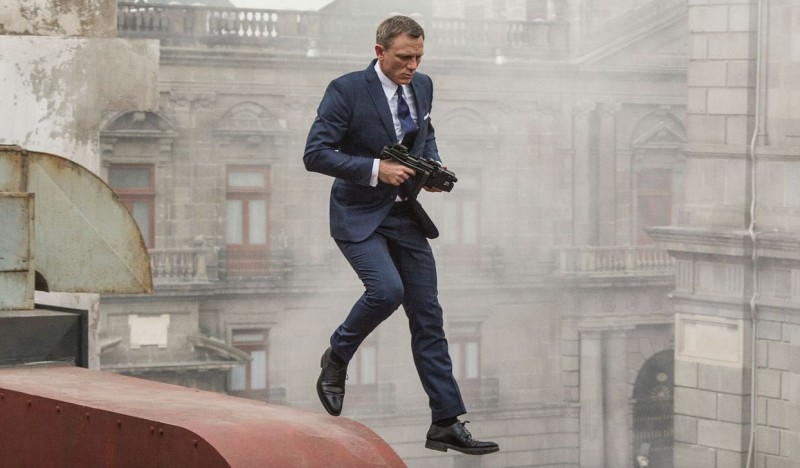 The current film isn't the worst of the lot, but it's not too far removed. The darkest thing about it is its title. The rest gives us very little to get excited about. The plot is oddly both extremely convoluted and entirely predictable. The main issue is that it tries far too hard to pay homage to virtually every major previous Bond film. It feels more like a trip through a Bond museum than a cohesive Bond story. It's so overloaded with in-your-face past references that those new to the franchise will likely be entirely lost.
The action sequences, most notably the opening, are extremely implausible and cartoonish even for a Bond film. The signature song fits right in with the rest of the material in that it's entirely unremarkable.
There are some high points. Female lead Léa Seydoux isn't your typical Bond girl type, but her subdued beauty and sensual intellect keep us intrigued. There's also some excellent interplay between Bond and the perpetually perplexed Q (Ben Whishaw).
In the end, Craig will be remembered as the Bond most squandered by the producers. His is a Bond badly shaken, not stirred.