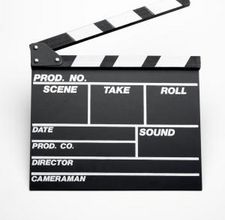 Another year of films has wrapped, and it's time to round up the best and the worst that the industry produced. This year is a special one because it marks the first time this feature comprises the observations of two reviewers — Rich Heimlich and Russ Ceccola. We weren't able to see all of the movies that were released in 2013, but we covered a good percentage of them, including the major releases.
2013 included a record of 119 movie reviews from Rich, 95 reviews from Russ and, together, a total of 169 different films. In 2014, we hope to cover even more.
For a complete list of our 2013 films, please check out the Movie Review Compendium for 2013.
Rich:
The biggest thing I recall for 2013 was that it took me until April to see my first five-star film, and I didn't encounter a second one until mid-August. Thankfully, the last quarter of the year was chock-full of quality films. 2013 included a number of memorable moments.  World War Z is probably the film I was asked about most by readers. I'm still trying to understand why the zombies could hear a pin drop but aren't disturbed by any other zombie making noise or by a ringing phone. I saw Blue is the Warmest Color with my 18-year-old son, thinking that it couldn't possibly make me feel uncomfortable, only to realize that everyone was going to end up there. Then there was the surprisingly captivating tale about the silliest of wedding songs — Hava Nagila (The Movie).
It was also another year of having to endure Hollywood's insistence on dramatizing stories in unflattering ways. The worst offenses were 42, Kon-Tiki and Lee Daniels' The Butler. I was also shocked to realize that 2013 might go down as the worst year of Robert De Niro's career with five absolute bombs. His only saving grace was an incredible performance in an uncredited role.
Then there was the curious disappearance of the most underrated film of the year — The Kings of Summer. This hilarious, quirky film deserved a better fate.
Russ:
Movies were all over the map for me. There were some amazing successes and plenty of dismal failures. I expect to be wowed when I go to a theater. I know that's not going to happen all of the time, but when it does, I leave the theater in a daze. I hate so much the distractions (talking moviegoers, flashing phone lights, etc.) that take me out of a film because the director really designs it to capture our attention for a couple of hours. Fortunately, I had some "wow" moments with Gravity and Frozen. On the other end of the spectrum, I endured such awful experiences as After Earth and The Lone Ranger.
I could talk about 2013 movies for hours and go down the list to give you my opinion. That's why we have all of our reviews archived instead. I do have some general thoughts about 2013 that bear mentioning. Jennifer Lawrence had just two major films this year, but she was great in both (American Hustle and The Hunger Games: Catching Fire) and Oscar worthy in one (American Hustle). There were some absolute flops from big names — both directors and actors. These include Man of Steel, After Earth and The Lone Ranger. James Franco managed to deliver quality at every level from great (This Is The End) to good (Oz The Great and Powerful) to awful (Spring Breakers). There were plenty of outrageous comedies, including This Is The End, We're the Millers and The World's End. Only one of those rose above to make my top ten. I'd really like to see the end of 3D in movies. It's ultimately a waste of money and rarely adds anything to the experience. Epic was one film that did it right, but that doesn't mean that everything should be turned into 3D. I have seen more independent and foreign films make their way into big movie chains. We're blessed in Philadelphia to have a few theaters that feature such films, so we get the majority of both the mainstream and independent releases. It's refreshing to see that the major theater chains see value in the smaller films, too.
And now we get down to the nitty-gritty — the best and worst films of the year.
Rich:
This year we're going to change the format a bit. Instead of the five best and worst, we'll cover the ten best and worst of the previous year. In alphabetical order, here are my ten best films: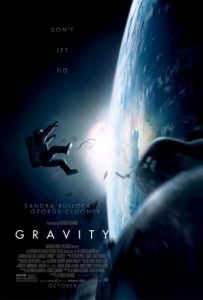 Every film in the list is quite unique in both story and style. There's something in there for virtually every type of moviegoer. 
However, in the end, there can only be one best, and that honor belongs to Gravity. There is no perfect film, and while this is no exception, it also stands out more than the rest as the experience that had the biggest impact. There simply was no other film like it in complete entertainment value. I was awed by its sheer technical mastery every step of the journey. I'm sure that it doesn't hurt that I'm fascinated by all things to do with space, but everyone I know who saw it felt the same way that I did about it. No other film so effectively transported me from the theater and kept me there so effectively.
Russ:
My top ten list includes all of the movies that really blew me away and took me outside of myself and the theater to another place and then left me back in my seat with a big smile or catching my breath. It doesn't happen often, but when it does, it's pretty obvious.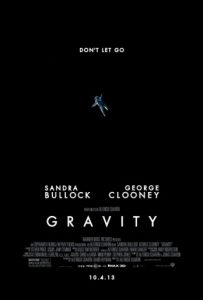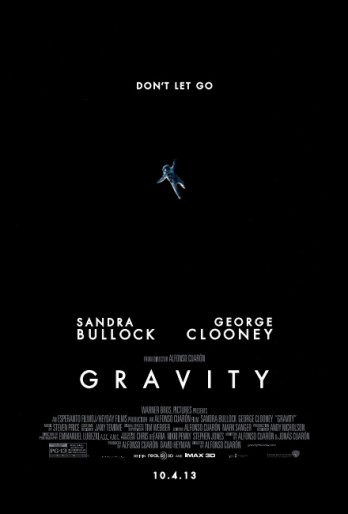 I snuck in an eleventh film (The Wizard of Oz: An IMAX 3D Experience) because it's my favorite movie of all time and the IMAX 3D version allowed me to see and experience this masterpiece like never before. Frozen has become a powerhouse, and I knew it way before the wave caught it and took it to legendary levels for Disney. Happy People: A Year in the Taiga made me never want to complain about my job or house again and opened my eyes to how other people live. The Silence rises to the level of tension I felt with the original version of The Girl with the Dragon Tattoo.
Above all, Gravity went light-years beyond all other films with the new technology created just to make the movie and an exhilarating experience as an astronaut defies the odds.
Now that we've covered our picks for the best films, we need to travel over to the seedier side of town for a look at the worst films we saw in 2013.
Rich:
With the huge increase in films that I saw this year, there also came a much larger percentage of absolutely terrible movies. I guess that's not all that surprising given how much harder it is to make a good film than a bad one. Scraping the bottom of the barrel turned over these entries:
The most notable thing about the list is that none of them star Liam Neeson, who's been a regular in this space for quite a while. As far as these ten go, wow, what a list of total duds. Sadly, much of the trouble seems to be tied to older actors, including questionable performances from Will Smith, Ethan Hawke, Arnold Schwarzenegger, Al Pacino, Christopher Walken, Julianne Moore and Sylvester Stallone. They've all seen better days. Then there's the Michael Cera factor; here's a guy who still manages to mystify me in how he gets anyone to pay him.
While these are all terrible films, the one that hurt the most was Getaway. I pretty much knew it the moment that I survived its seemingly endless assault on the very concept of credibility. From its ridiculous plot to its poor casting and its lame-brained surprise final shot, no other film left me feeling as bad as this one.
Russ:
Bad movies for me are those that don't entertain me in any way, let alone the way advertised. If a horror movie doesn't scare me or a comedy doesn't make me laugh, then something is dreadfully wrong. 2013 had some real stinkers.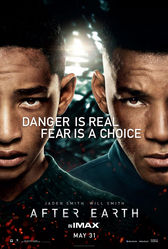 Admission, Girl Most Likely and The Incredible Burt Wonderstone failed to make me laugh, and I think audiences stayed away, too. Killing Season and Spring Breakers are the finest examples of bad acting from start to finish. John Travolta with a weird beard and bad accent?! Big-budget movies can be as awful as the smaller films, and there are many reasons why people avoided Man of Steel and The Lone Ranger. I included Long Distance Revolutionary because it was so one-sided and full of lies and celebrities fawning over a convicted cop killer. It's the opposite of what a documentary should be.
The stinker of all stinkers is the utterly ridiculous and unwatchable After Earth. M. Night Shyamalan has been going downhill for years, and he may not be able to recover from this outer space piece of crap, which coincidentally rhymes with and is as utterly disgusting to look at as afterbirth.