Last night, as the votes came in, I started to wonder if the results were an indicator of what we can expect for 2012. If that turns out to be the case then it just may portend that the most conservative agendas have run their course.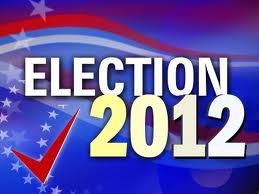 Even before the election the landscape has been dramatically shifted from where it had been in 2010. Congress, where Republicans gained the most ground and claimed the highest impact, has seen its job approval drop heavily from its already-anemic levels. Last year their job approval numbers ran from about 13%-26% while this year the number was 9%-16%. In other words, just when you thought things couldn't get any worse it dropped another nearly 40%.
Approval for the wunderkind Republican Governors is also coming under heavy fire. Several of the top new Republicans to take the helm of their states are running approval ratings in the 30's.
In one of the biggest issues of the night Ohio's Governor John Kasich (one of those in the 30's) was resoundingly rebuffed on one of his biggest issues when the populace there forced a bill he was trying to push through to be instead decided by the electorate that would have heavily limited union bargaining power.
Mississippi—while retaining a Republican Governor—also lost big in a major battle in their attempt to define a person to include even cells that just managed to reach the level of conception. This would have immediately caused a battle against Federal laws and was a move to invalidate all forms of abortion and would additionally have outlawed several forms of contraception.
In Maine, a June law was repealed that required voters to register at least two days before an election.
All of these results have to be viewed as a blow to the inertia previously gained by Republicans. I also believe that, should the Occupy protests continue, this inertia may come to a grinding halt. However, while all of this might seem like great news for Democrats it's all offset by a continuing lousy economy. As usual, I wish we had an option for a total vote of No Confidence to dump everyone in Washington and just start over fresh.