I've been a bit busy with life and a number of things that have kept me away from the radio in my car. Plus with all the holidays the various radio shows have been filled with guest hosts and such so it's been a bit bland of late.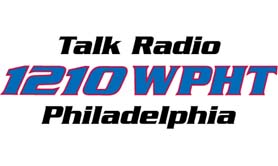 For those that know me they know that even though I'm not a conservative I get some value out of listening to the local conservative radio station here known as The Big Talker on 1210.
The daily schedule has been for some time:
9-12 Glenn Beck
12-3 Rush Limbaugh
3-6 Sean Hannity
Outside of that time it was essentially local programming and then the national Coast-to-Coast show during the very early morning hours.
The main value I got from my listening was to experience, first-hand, the direct approach each of these main conservative talkers employ with their listeners. It was, to be frank, eye-opening and disturbing. I'm not suggesting there isn't an on-going liberal media bias but these guys all push the opposite so hard as to make the experience entertaining. Within minutes of listening my BS-meter would go off every time. My "favorite" of the group has been Sean Hannity whom I could rely on for always coming up with something meaty that you just knew couldn't stand up to any scrutiny.
Anyway, this past week in the little bits I've been able to catch 1210 I noted they were using the tagline "the new 1210". Hmm. I wondered what was new and then this morning was surprised to find no Glenn Beck on the ride into work. When I got in I took a look and found that the entire line-up has changed to focus on local shows. Beck and Hannity are both gone entirely. Limbaugh is still there but that's pretty much it except for keeping Coast-to-Coast which is anything but political.
I'm not quite sure what to make of it yet. Did the other shows go to another station? I know Beck's show was recently dropped from a major New York station where the rep there said he was surprised that it simply wasn't very popular. Frankly, I get that. It's turned most lately into a religious revival-type experience. Hannity though has the #2 radio show out there. I also guess I won't be doing much listening any longer as the shows that fill the gaps are filled with locals trying very hard to reach up to the Beck/Hannity level and often do that by being crazily over the top.
On the plus side I do like who now fills the 3-7 slot. I also suspect this might save me a few blood pressure points though I also won't be quite as aware of what these pundits are up to any longer.
After a bit more reading I find that many ratings groups are reporting that listeners are down and, more importantly, advertising on many of these shows. The other telling metric is that their demographic keeps skewing older into territory that has very little benefit. Could this finally be the beginning of the end of this sort of delivery? It's not like 20-somethings are spending vast amounts of time listening to AM radio these days.