Google is releasing a new product called Google Drive. It's going to be their take on the phenomenon that is Dropbox. Yes, there are other competitors as well—including Microsoft's SkyDrive—but none of them matter other than Dropbox. If you haven't gotten into Dropbox yet then you're not very techie and don't know what you're missing. Believe me, at first I thought it was another unnecessary distraction myself and I stayed away.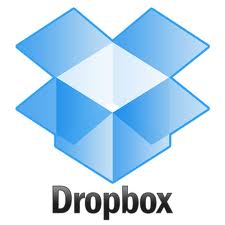 Then I gave it a shot and now I can't imagine not having it or something like it. The concept is pretty simple—store your key files online where you've got access to them anywhere, anytime, as long as you have Internet access. The implementation is critical here. What makes Dropbox so great is that it's supported virtually everywhere on every device. It works great on my PC and on my Android Phone along with many other options. If you don't have those handy then just log into your account on their website. On your PC you install it and it creates a Dropbox folder. This folder works just like any other folder except that the files in it are both local and kept in sync online.
About the only issue I have with it is that it could do a better job of allowing for collaborative editing and such.
What's more to like is that it's free and comes with 2GB of space. If you want more you have two options—You can buy more space or you can get more via some free options to get more space (recommending it to friends or trying beta features). Currently I'm still free and have just over 7GB of space. I'm using very little of it as I just keep some very specific documents and handy files on it.
In fact, I also use Carbonite for my backup solution and got to wondering why Carbonite wasn't offering a solution like this. They already have much of my data. Now if they could just make it as accessible as Dropbox does then they'd really have something. I recent release attempts to borrow somewhat from Dropbox but not enough to really make a dent.
Now we have Google getting in on the game shortly and upping the ante by giving everyone 5GB of free space.  The first thought I had was, "How long before Dropbox responds by matching that or exceeding it?" You can also buy 25GB for "less than $2.50 a month". I assume that means $29.95 a year.
I don't think they should wait. Google has some huge advantages here and can tie Drive into so many of its other tools. In fact, they're already tying it into Google Docs to allow for the collaborative elements I was looking for. I just don't want to be limited to just using Google Docs.
They could blow away Dropbox without so much as a sneeze if they really deliver with this but then again, it's Google. Google loves to do things amazingly for 80% of the journey and then vanish into the ether. The entire company reminds me of a young child and their fascination for toys on Christmas morning only to have entirely forgotten about 90% of them by dinner. Will Drive fall into the same hole or will this one force Dropbox down the hole first? I'm not sure but I do know I like the idea of the competition. Let the battle begin.
….Well, okay, not so fast. While all the press is reporting that Drive launched today apparently no one thought to actually check with Google. The site still says, as of this writing, that it's not quite ready yet. So, let the battle begin …..soon-ish.