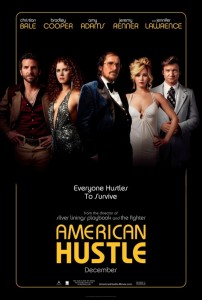 Two small-time con artists are forced to work for an egocentric FBI agent out to make his mark in American Hustle.
It was October of 1972. I was eight years old when a man walked up to me on River Road in Camden, New Jersey. The man asked if I'd like to go to work for the future mayor of the city. I, of course, told him, "I don't know." He offered me a buck or two and some buttons to distribute a bunch of flyers around the neighborhood. I'd have done it for the buttons. The mayoral candidate was Angelo Errichetti, who went on to win the election. I was certain that I played a big role in his victory. The mayor would ride in a Cadillac down that same road in a parade each Memorial Day, and I stood by waving proudly. I was awed by him.
A few years later, after I moved away, Camden crumbled, and so did Errichetti. He got caught up in an FBI sting operation, code-named ABSCAM, that brought down a dozen politicians for bribery. I felt a distant disappointment at my one-time hero.
American Hustle is a fictionalized retelling of that operation. It utilizes one of the most honest opening disclaimers I've seen, which I both appreciate and won't repeat here.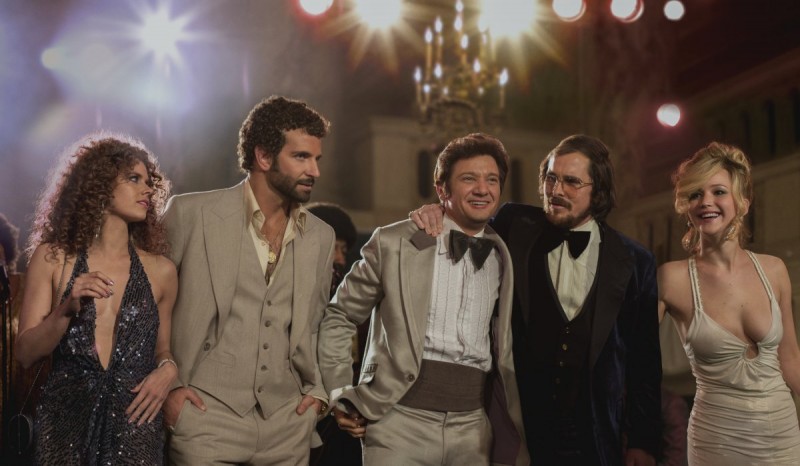 The film recounts the exploits of Irving Rosenfeld (Christian Bale) — a Camden con man — and his mistress, Sydney Prosser (Amy Adams) — a less experienced but very skilled con artist in her own right. Everything's going great for them until, one day, they try to con an undercover FBI agent — Richie DiMaso (Bradley Cooper). DiMaso has bigger fish to fry and decides to enlist their unique skills to ensnare some politicians. Into this maelstrom steps Camden mayor Carmine Polito (Jeremy Renner in the role based on Errichetti), who's looking to revitalize New Jersey by bringing in outside investment that will produce much-needed jobs.
Director David O. Russell (Silver Linings Playbook, The Fighter and Three Kings) takes a rather bland historical footnote and turns it into a riveting and wholly captivating experience. The characters are light caricatures, but the script handles that by never taking itself too seriously. It also features a soundtrack that fits the genre and the period flawlessly. The novel result is akin to what you'd get if Goodfellas was shot as a comedy.
This overtly sexual, erotically charged thriller sports top-flight performances across the board. Bale's excellent in a role unlike anything else he's done before. Adams impresses with a physical performance that makes any fan of her … assets squirm on command and then turns that allure on its nose in an instant. Jennifer Lawrence, as Rosenfeld's unpredictable wife Rosalyn, has never been better. She's absolutely dazzling and seems a shoo-in for another Oscar nod. Cooper and Renner are, likewise, spot on, but they're just overshadowed by the other performances. We also get a surprisingly wonderful turn from Louis C.K. as DiMaso's FBI boss. There's one other role that's quite memorable, but the less said about it the better.
There are a few minor issues. It gets a bit lost in the middle and is purposefully misleading in a few plot points without detracting from the end effect. Perhaps one of the biggest possible concerns is the sheer amount of skin that's shown by Adams and Lawrence. Their sex appeal drips off the screen in buckets, helped along by a seemingly endless number of plunging necklines. This breast showcase left almost nothing to the imagination and definitely caused some unexpected distraction throughout the theater by men and women alike.
This is a spellbinding, tension-filled, whirlwind story that cons a mesmerized audience into going along for a ride to wherever the film wants to take them, and it's one hell of a ride.