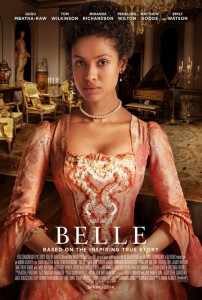 The mixed-race daughter of a Royal Navy officer struggles against social norms to find her own identity in Belle.
A curious portrait from 1779 was the inspiration behind the story of Dido Elizabeth Belle (Gugu Mbatha-Raw). When Dido's mother passes away unexpectedly, word is sent out to her estranged father, Captain Sir John Lindsay (Matthew Goode), an Admiral in the Royal Navy. Some years before, he managed to free Dido's mother — then a slave — and the two engaged in a socially unacceptable love affair, culminating in Dido's eventual birth.
Lindsay feels compelled to provide for Dido but has pressing obligations with the Navy that will keep him far from home. He elicits the help of his uncle, Lord Mansfield (Tom Wilkinson), to raise her alongside her similarly-aged cousin Lady Elizabeth (Sarah Gadon). Lindsay wishes Dido to be brought up with all of the benefits of upper-class society as a gentlewoman with a pedigree and a sizable dowry. The main obstacle, of course, is her black heritage, which brings with it the expected degree of ridicule from friends and family alike.
As she matures, Dido chafes against the rules that bind her. She longs to break free of their constraints, determined to live life on her terms, even if those terms fly in the face of every possible convention of the day.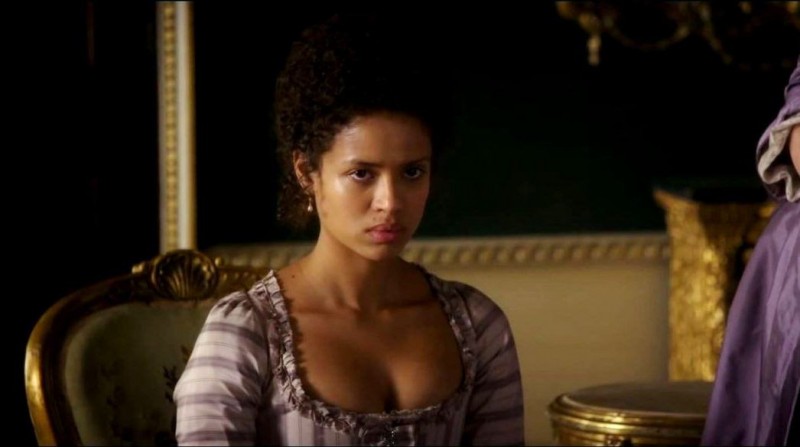 This powerful tale, mainly created out of the imagination of writer Misan Sagay, is every bit as captivating as it is beautiful. Dido faces a world unlike anything that almost anyone alive today can imagine. Hers is an ocean of treacherous, uncharted waters. She's left to navigate her way forward without the aid of a single peer because she has none. That distinctiveness is a classic double-edged sword. Another unforeseen challenge comes with every benefit of her singular position. Even those wishing to help can only do so much.
The relationship between Dido and her dear cousin Elizabeth draws us in with its heartwarming innocence and then leaves us crushed under the sheer pressure that seems certain to break them apart. Mbatha-Raw and Gadon deliver palpable performances, but the real standout is Wilkinson. His portrayal of the loving but careful patriarch raises the bar of the entire film.
There is some initial confusion regarding the nature of Dido's mother's relationship with Lindsay, although I'm sure much of that is due to the reality that so little is actually known about — well, quite frankly — any of them. Regardless of its foundation in fact, director Amma Asante presents a highly-inspired period piece that left me ready to take on the world.