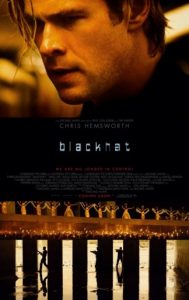 A renowned hacker is freed from federal prison to help track down a cybercriminal in Blackhat.
Cybercriminals seem to always be one step ahead of technology. They have a knack for cracking any system regardless of how secure it might seem. Their latest successful attack includes hacking a Chinese nuclear power plant and the Chicago stock exchange. It's what the criminals plan to do next that worries the authorities of both countries. China brings in its local expert on digital crime, Captain Chen Dawai (Wang Leehom), to investigate. He immediately recognizes key elements of the code used to attack the two sites. The hackers have built their attack on code that he and his old associate, Nick Hathaway (Chris Hemsworth), wrote back in college. Meanwhile, Hathaway is serving out a lengthy sentence of his own in a federal prison. Chen tells the US authorities that he needs Hathaway to have any chance of catching the syndicate before their next, potentially disastrous, attack. Once released, Hathaway teams up with Chen and his network-savvy sister Lein (Tang Wei) to hunt down the hackers.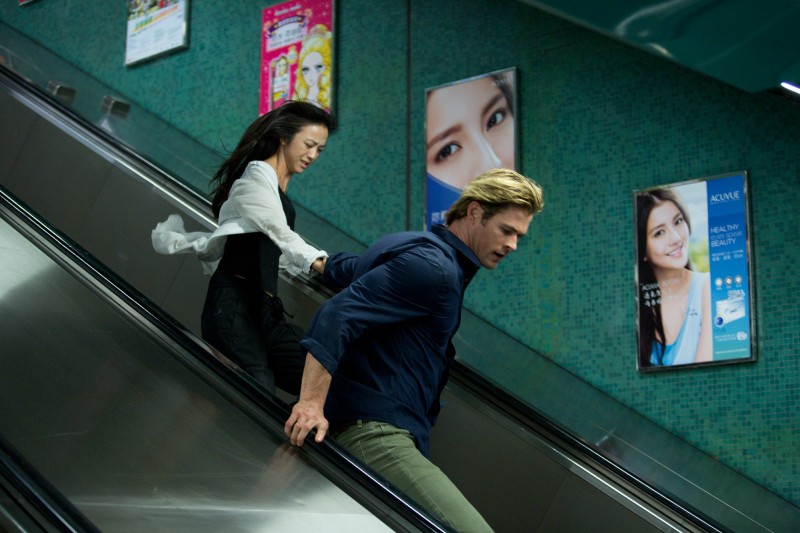 Director Michael Mann (The Last of the Mohicans, Heat and The Insider) knows how to craft a spellbinding, furiously-paced thriller that keeps audiences glued to their seats, or at least, he used to know how. Mann's latest effort takes the unintended silliness of 1995's The Net and doubles down on it. The trouble starts from the opening title shot. We're treated to another overdone, Tron-like macro shot of electricity flowing further, deeper through the circuitry of a computer system.
Everything about the film is subdued and flat, including its megastar Hemsworth. Anything beyond just standing still and looking good seems entirely beyond his capability. We never once believe that this guy has the brains to fit the role. Viola Davis plays an FBI agent who doesn't even seem to be aware of the time of day, let alone anything that's going on in the story. The only moderately interesting performance is delivered by Tang.
The rest of the film does nothing to improve the situation. The action sequences are dry and framed by scenes riddled with major logic issues. The criminal's story line is unnecessarily convoluted and sounds even worse every time any of the characters attempts to explain it. To complete the effect, we get a soundtrack that has to qualify as one of the best sleep aids that Hollywood has ever produced. Any film that takes a star known as the Sexiest Man Alive and turns him into the dullest is a film worth skipping.