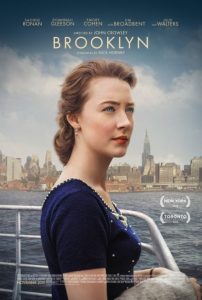 A young Irish woman thirsts for a better life and hopes to find it in the New York City borough of Brooklyn.
Eilis Lacey (Saoirse Ronan) lives a simple life in a small Irish town with her older sister Rose (Fiona Glascott) and mother Mary (Jane Brennan). It's a town where the prospects for an Irish woman in the '50s are every bit as predictable as her flaming red hair. She's expected to hold an inconsequential job, find a nice fella, settle down and raise a brood of fine Irish Catholics. To dream of another path would be the height of arrogance and a slight to the rest of the community. Rose sees something bigger for the sister over whom she's watched all of her life. She arranges for Eilis to head to America for the chance to realize her full potential.
The challenge is daunting for the young traveler. She's the type who can spend an afternoon in a room full of people and not be remembered by a single one — a wallflower most at home in the comforting embrace of a corner's darkest shadows. Everything about her new home is a radical departure from her humble past. Imagine a single silent raindrop falling effortlessly from above only to be swallowed up by the heart of a raging sea. It's a sea that she's determined to navigate, if only the swirling swells will allow it.
More than anything else, this fish-out-of-water tale marks the transformation of its lead into one of Hollywood's brightest and most talented young stars. Ronan certainly is no stranger to the material. She was born in the Bronx and raised in an Irish town much like the one from which her character emigrates. Her performance is exceptionally entrancing, genuine and effective. The rest of the cast, through no fault of their own, seem diminished by her sheer presence in every scene.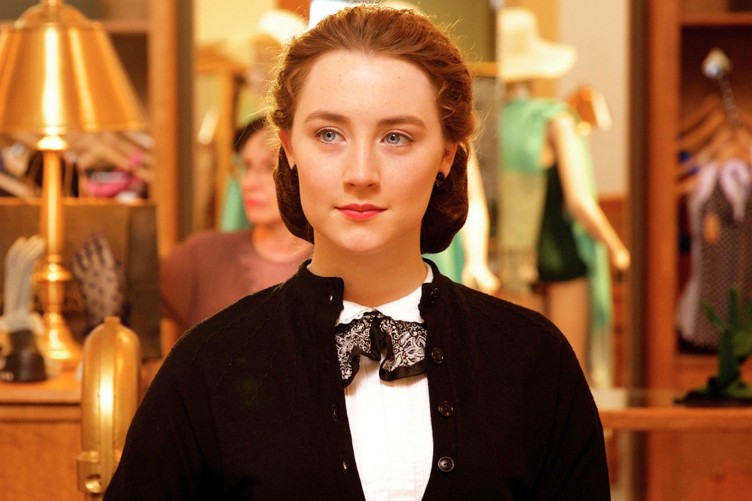 The film itself is beautiful to look at. Every shot keeps pace with its star for authenticity. It's the story itself that can't quite follow in the wake of the rest. The core narrative is that of a fragile flower that's slowly, cautiously blooming into the world and struggling to adapt to its ever-changing weather. The plot hits this note with the repetitiveness of a woodpecker trying to drill through a steel lamp post. The plodding pacing may not be endurable for many viewers. More problematic are the handful of critical sequences where Eilis careens so far out of character that we simply cannot go along for the ride. It rips us out of the moment with the nuance of a fire alarm on a sleepy Sunday.
Another bright spot is Eilis's wonderfully waspy landlady Mrs. Kehoe (Julie Walters). This English actress has most recently become a master of the art of scene thievery and is in peak form for this role. Brooklyn is gracefully endearing and surprisingly witty, but it's a bit uneven. It will mainly be remembered as the launching pad for its effervescent star.