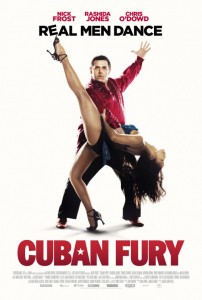 A onetime topflight salsa protégé is drawn back to the rigors of dance in Cuban Fury.
In his early teens, Bruce Garrett (Nick Frost) was a salsa savant, ready to make his mark on the world by claiming a local major dance title. With his revered salsa coach, Ron (Ian McShane), awaiting his arrival, Bruce is waylaid by a group of bullies who humiliate him into immediate exile.
A quarter century later, Bruce finds himself a world's away from the bright lights and dazzling sequined outfits of the salsa circuit, working for an industrial company as a lathe designer. It's every bit as dull as it sounds, and that's just the way that Bruce seems to want it until, one day, a new boss shows up. Bruce is immediately drawn to the charismatic Julia (Rashida Jones). As he slowly and awkwardly emerges from his bubble, he stumbles upon her taking part in a salsa dance class. It's the perfect opportunity for Bruce to connect with her if only he can overcome his own decades-old fears and dare to relace his dusty dance shoes. Adding fuel to the fire is Bruce's bawdy coworker, Drew (Chris O'Dowd), who knows about his interest in Julia but who's using every trick in the book to bed her himself. Alerting Bruce to their every advance makes it that much more enticing for Drew.
Finally compelled to action, Bruce reaches out to his old coach for help. Ron, however, is still a bit miffed at being left to pick up the pieces all those years before. He forces Bruce to take part in a group class where Bruce has to slowly work his way back into form before finally earning Ron's renewed respect and a real shot at Julia's heart.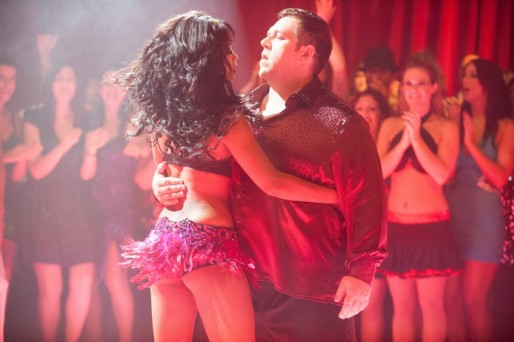 This would-be romantic comedy struggles from first note to last to find its footing. Frost is completely unbelievable in almost every facet of his role. His dance sequences are unconvincing at best, and he's just not the leading man type. It's a real shame because nearly everyone else in the cast is a perfect fit. Unfortunately, they're given very little in the way of a workable script to make a difference. The story goes on for long stretches between any hint of a laugh. Most of those that do manage to sneak through barely elicit a chuckle.
Anyone trying to follow the story will be left with a redundancy of contradictions, oversights and frustrations. Add to this one of the dumbest duel sequences ever put on film, and it all adds up to a major case of Cuban heartburn.