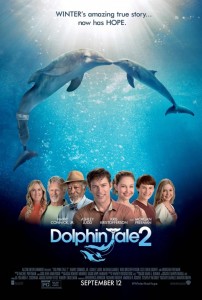 A beloved celebrity dolphin faces new challenges when circumstances put her future at risk in Dolphin Tale 2.
Winter, a bottlenose dolphin, was severely injured by a crab trap in 2005, resulting in the loss of her tail. She was rescued by locals and brought to the Clearwater Marine Aquarium where she was outfitted with a unique prosthetic tail and quickly became a Florida sensation. Winter's incredible story was brought to the big screen in 2011's Dolphin Tale.
Several years after her dramatic rescue, Winter's fate is suddenly thrown into question when her tank mate, an older female dolphin named Panama, suddenly dies. While everyone worries about Winter's despondent reaction, aquarium head Dr. Clay Haskett (Harry Connick Jr.) realizes that the aquarium and Winter have bigger problems. Dolphins are highly social creatures, and the USDA has rules against keeping any captive dolphin in a tank by itself. Unfortunately, the aquarium's only other dolphin is set to be released per the facility's code of conduct — rescue, rehab, release. If no suitable solution can be found in time, the USDA will order the transfer of Winter to a different facility. Such an outcome is unthinkable, not only to Winter's closest human supporters but also to Philip Hordern (Tom Nowicki), the chief financial backer of the aquarium. He understands that Winter is the facility's biggest draw and pressures Dr. Haskett to do anything to avoid such a disastrous resolution, even if it means compromising on his and the facility's principles.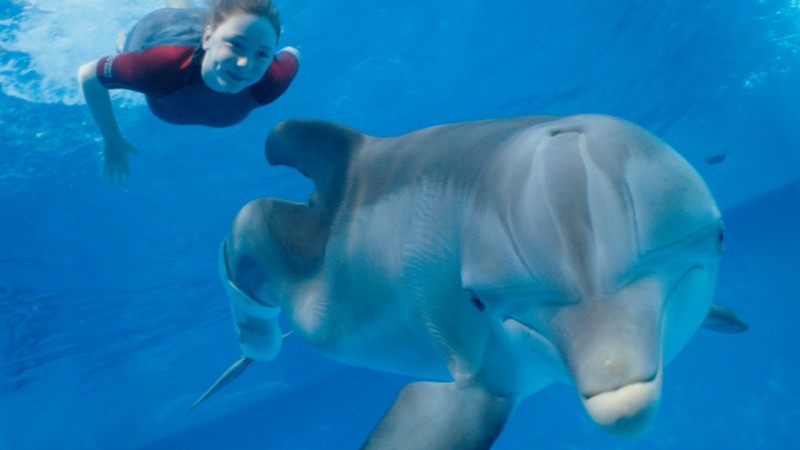 This sequel to the successful 2011 film continues the saga with another unlikely, but fairly accurate, chapter in Winter's continuing life story. Nearly all of the main characters from the original return to help tell the tale. Aside from the dolphins, much of the on-screen action is focused on a now-burgeoning, but mostly hinted at, relationship between Sawyer (Nathan Gamble) and Hazel (Cozi Zuehlsdorff). The plot does little to help those who didn't see the first film. Several characters' relationships with one another aren't very clear until much later in the film. First-timers also are left to guess as to the origins behind several of the film's subplots.
The story is best when focused squarely on the dolphins themselves. Every other plot point involving humans is slow, oddly disconnected and flat. The drama feels entirely contrived and overly dramatic. The film also portrays young Sawyer and Hazel as having responsibilities far beyond their years. Meanwhile, several other characters have so little to do that their inclusion only works against essential character development for the main players.
On the plus side, the visuals are wonderful, and the dolphin sequences are guaranteed to mesmerize its youngest viewers. It has just enough touching moments to keep their parents from nodding off. but there's not much else. If another sequel does materialize — it's already being discussed — please don't rely on a prosthetic for the script.