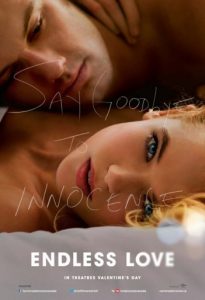 A hopeful valet with a blue-collar background strikes up an unlikely relationship with a lonely girl from an upper-class family in Endless Love.
This remake of a 1981 film that starred a young Brooke Shields reimagines the original story about two young classmates who find each other just after their high school graduation.
David Elliot (Alex Pettyfer) has nursed a long-standing crush on Jade Butterfield (Gabriella Wilde) but always from afar. She's beautiful, aloof and worlds apart from his mundane middle-class milieu. Jade's spent the last several years in near hibernation while lamenting the untimely loss of her beloved older brother. Riding the high that comes with graduation, she takes a chance and makes an overture to David, the one guy who seems both safe and interested.
When their infatuation quickly deepens, it draws the attention of Jade's overprotective father (Bruce Greenwood), who's determined to keep Jade on an upward path — a path that's off limits to commoners like David.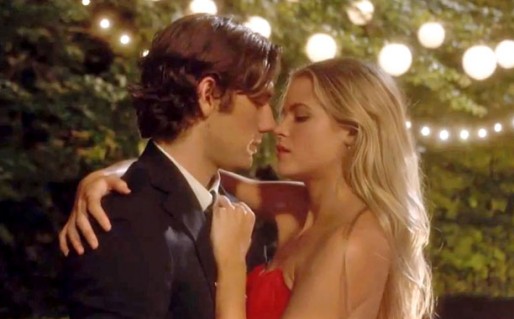 From its first shot, there's little doubt that this adaptation of Scott Spencer's captivating novel has gone entirely Hollywood. Every single person in it is picture perfect. No one's out of shape or even sporting a couple of extra holiday ounces, let alone pounds. Cardboard cutouts have never been cut so thinly.
When it comes to the main couple, we're supposed to believe they're perpetual social misfits. However, it's patently impossible to see the rich, smart, effervescent Jade as anything but popular. Her supposedly reserved nature is as pasted on as the rest of her personality. When David suggests even the smallest step beyond her carefully constructed walls, she not only emerges but springs forth from the darkness like a voracious rock star ready for action.
Countless clichés form a house of cards that can't stand for very long, ultimately collapsing in on itself. The audience is left with a myriad of broken subplots, little resolution and lots of head scratching.
Dayo Okeniyi as David's best friend Mace and Robert Patrick as David's mechanic father somehow manage to rise above the material, delivering memorable performances that hopefully won't be as forgotten as this film is destined to be.
If you want to see a touching, romantic film for Valentine's Day, rent The Spectacular Now. Those taking their love interests to see this film risk finding themselves alone at the end of the evening, left only to contemplate this endless mistake of a movie.