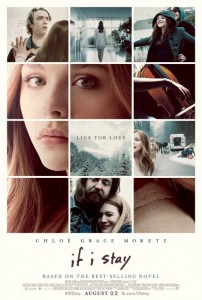 A sudden, potentially fatal accident gives a hopeful classical musician a unique new perspective on life in If I Stay.
Mia Hall (Chloë Grace Moretz) grew up as the black sheep in her musical family. Both of her parents were huge fans of classic rock. Her father, Denny (Joshua Leonard), was a member of a well-respected local rock band. Her mother, Kat (Mireille Enos), was one of the band's biggest fans, falling hard for its sexy drummer. They're both outgoing, gregarious and free-spirited. Mia, on the other hand, relishes the introspective solitude that comes with being a budding cellist. She bristles at the thought of large social gatherings and rebels against her parents' seemingly constant, often embarrassing interest in her personal life.
Mia's intense dedication to her craft draws the attention of a popular schoolmate, Adam (Jamie Blackley), who's an emerging rock star in his own right. His steadfast attention slowly dissolves the wall with which Mia instinctively surrounds herself. As her relationship with Adam grows, so does her comfort with everyone around her. It's then that a tragic accident changes everything. She finds herself suddenly having an out-of-body experience as her comatose body is transported to the hospital. She watches as her family and friends come to visit and the depth of the tragedy deepens. Now she's left to decide if the rest of her life is worth living even though so much of its beauty has been taken away.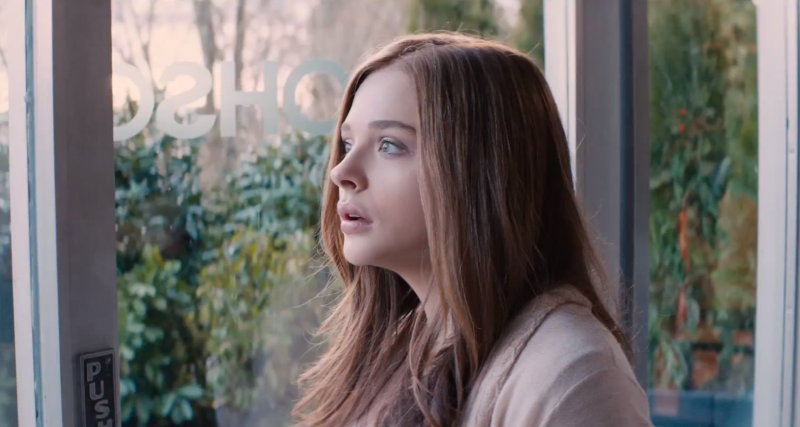 Relative newcomer R.J. Cutler presents a story that immediately reminds you of a variation on the beloved 1990 film Ghost. Unfortunately, nearly every choice he makes moves it further away from the comparison. The vast majority of the story is told through a series of disconnected flashback sequences permeated by an overbearing, heavily manipulative narration from its star. The audience is rarely given any freedom to take in the story on its own merits. For all her charisma, Moretz seems as lost as her character. The chemistry between Mia and Adam is as lifeless as her physical form — and often contradictory. We're browbeaten with the concept of Mia's unquestionable innocence until she suddenly embodies Alfred Hitchcock in directing every facet of their first intimate encounter.
The only truly memorable moments of the film come from two lesser performances. Stacy Keach hits home with an emotional performance that resonates long after the closing credits. There's also a brilliantly genuine performance from Aisha Hinds as a barely-seen nurse. She bursts off the screen every time she appears.
What's left is a film that feels like a never-ending trip to purgatory. Even though everything is entirely predictable, the filmmakers still felt the need to pepper the plot with an overdose of blunt foreshadowing. By the time Mia makes her painfully obvious decision, I was wondering if I should have stayed to see it.