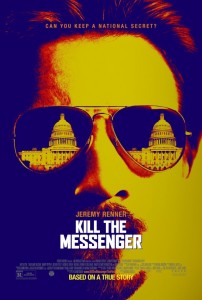 A determined reporter for a small-time paper uncovers a shocking government conspiracy that threatens his very existence in Kill the Messenger.
While investigating the curious case of a major drug dealer who's seemingly impervious to prosecution, Pulitzer Prize-winning journalist Gary Webb (Jeremy Renner) discovers a CIA connection that leads him ever deeper down a dark, disturbing rabbit hole. In the 1980s, President Ronald Reagan decided to get involved in an ongoing battle in Nicaragua. His administration did all that they could to help the Contras — a group of rebel fighters taking on the anti-American Sandinista government. However, Congress didn't share the administration's perspective and blocked its every move. Desperate to get funding in any way possible, the administration quietly compelled the CIA to take an active role in the trafficking of Nicaraguan crack cocaine into American cities while ensuring that the profits went directly back to the Contras. This represented the birth of an epidemic that would destroy countless lives, including many of our most vulnerable citizens.
Webb's astonishing allegations rocked the political world, setting off a firestorm of denials and increasing pressure on the reporter and his paper to back down. As the stakes deepened, Webb found himself at the center of a coordinated effort to derail his claims at any cost.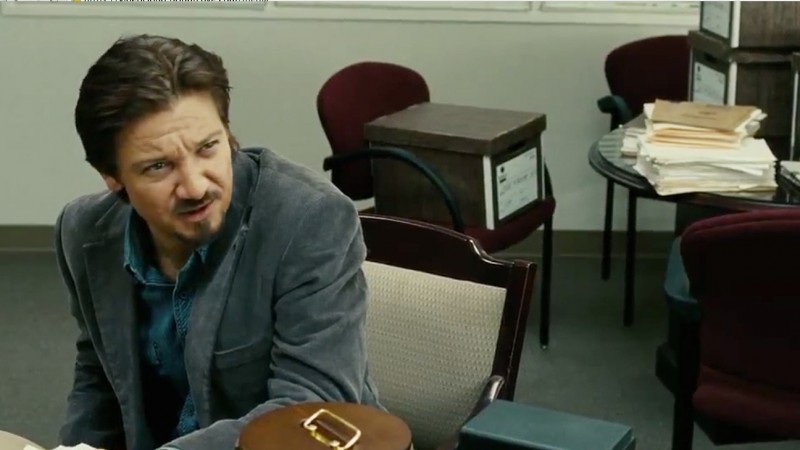 This true-life adaptation of Webb's three-part news story and subsequent book, Dark Alliance, gives us an inside look at just how far both a government and a reporter will go to achieve their objectives. Unfortunately, it's a perspective that's far too light on details and far too drawn out to keep us interested. The true story certainly doesn't lack for intrigue, but the way it unfolds just leaves the audience cold. It lulls us to sleep with a series of frustratingly dark, often superficial scenes that are then broken up with overly bright shots that shock us back into focus — only for a fleeting minute or two.
There's nothing wrong with the performances. Renner gives us a Webb who's far more complex than your standard-fare wunderkind reporter, and the rest of the secondary cast is fine. There's just not enough "there" there.
The most disappointing part of the entire film is its closing message. Films often end by giving us some final text to drive home the core point of the film. In this case, the text that appears is so outrageously compelling in its own right that we're dumbfounded as to why the film wouldn't focus more on that key part of the story. I agree with the title of the film, but in this case, the messenger in question is whoever decided to approve this script.