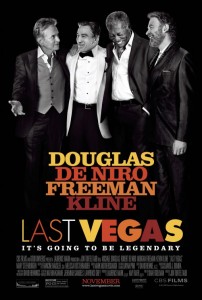 Four lifelong friends come together for a bachelor party bash and a chance to cure lingering wounds in Last Vegas.
Billy (Michael Douglas), Paddy (Robert De Niro), Archie (Morgan Freeman) and Sam (Kevin Kline) spent their childhood as inseparable friends. They knew how to have a great time. The streets of Brooklyn stood in for their personal playground, and they made the most of it.
Decades later, they've become distanced from both one another and life itself. Each of them has their own cross to bear. Paddy lost his childhood sweetheart after 40 years of marriage and can't seem to move on. Archie suffered a stroke that forced him to move in with his overprotective son's family. Sam doesn't seem interested in much of anything any longer, while Billy's decided that the best cure for aging is to marry someone 40 years his junior. His impending nuptials in Vegas bring the four of them together again. Once there, they run into a classy lounge singer (Mary Steenburgen) who helps to bring the spark back into their lives.
When it comes to casting, this is a film that spared no expense corralling Hollywood's upper class, so what happens when you cast five major stars who have 16 Oscar nominations and seven wins between them? If this film is any indication, the answer is absolutely nothing. This is 105 minutes of unstimulating, unsatisfying, insipid blandness. The only bright spot in the entire film is Steenburgen, who sparkles in every scene. It's not that the others are bad; they're just never given anything even remotely interesting to do.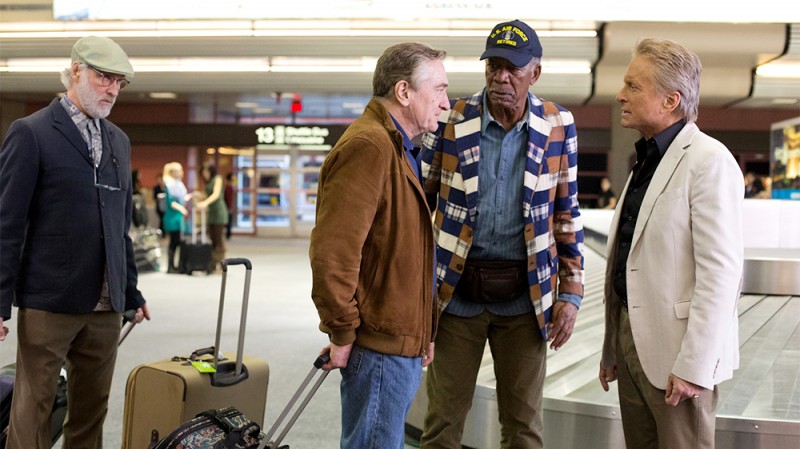 One of the most amazing things about the film is the lack of funny lines. It probably sports at least three dozen jokes, and not one of them can muster anything more than a mild chuckle. By the time the film finally gets around to anything interesting, it's too late. Like many trips to Vegas, by the end the luster and the credit are both long gone, and we're ready for a sleepy trip back home.
Curiously, 2013 has to go down as one of the worst years for De Niro. He ended 2012 on a huge high as one of the highly touted stars of Silver Linings Playbook,only to follow that up this year with four absolute bombs — this being the last.
The old saying is that what happens in Vegas stays in Vegas. I'm guessing that everyone involved wishes that was truly the case.