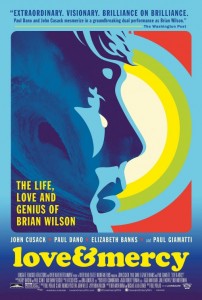 They were as synonymous with America as apple pie and baseball. No band in American history has had more songs on the music charts than The Beach Boys. Their upbeat melodies and distinct vocal harmonizing would often mark the dawn of summer for an entire nation. For all of their success, their history had almost nothing in common with the dreamy serenity evoked by their music. Faced with ever-increasing pressure on virtually every front, eclectic leader Brian Wilson suffered a legendary breakdown that would put at risk everything the band had worked so hard to achieve.
Director Bill Pohlad crafts a stunningly original biopic that takes us deep into the psyche behind a once-broken music icon. His direction never misses a single beat, even when taking riskier chances. It starts with a bold dual casting choice. Paul Dano plays the younger Wilson as he struggles to produce Pet Sounds — an album often credited by The Beatles as the influence for Sgt. Pepper's Lonely Hearts Club Band. Meanwhile, John Cusack portrays the more childlike, older Wilson. His world is dominated by not only his inner demons but also his own draconian overseer, Dr. Eugene Landy (Paul Giamatti). Elizabeth Banks rounds out the headliners as the older Wilson's would-be love interest Melinda Ledbetter.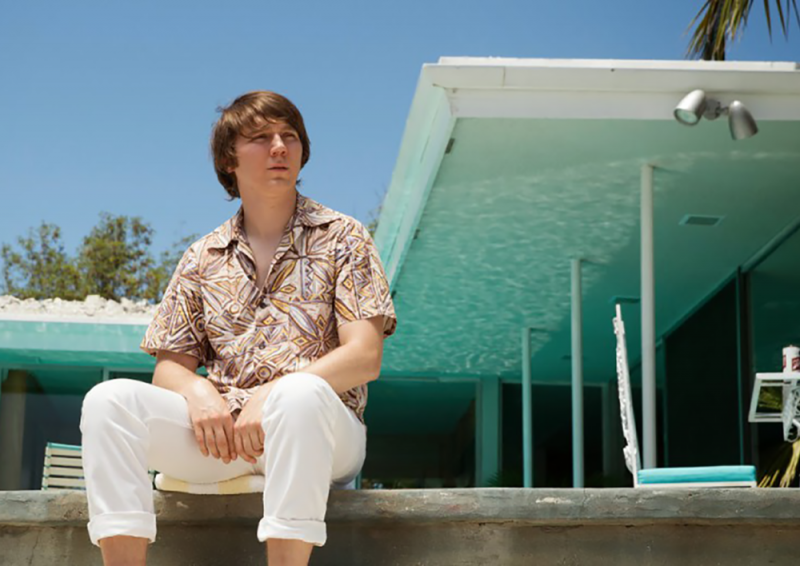 This is a film that drenches you in authenticity. The younger, agonized songwriter staggers through a grainy world of rough, muted hues. The older, more desperate Wilson traverses a piercing landscape weighed down by bright, cutting tones that push him ever inward. The performances from all involved are disarmingly exceptional. Pohlad's choice to bounce continually between periods could have easily gone very wrong in lesser hands. The geneses of Wilson's later challenges are easily connected to poignant wrongs of the past.
Wilson has lived a tormented, troubled life full of the highest highs and lowest lows. The intimate nature of his pain is such that we often find it hard to watch. That's saying something for a film. Pohlad has created a masterpiece of biopic storytelling that smolders with an intensity that burns red hot. Of course, all of it is swaddled in the warming embrace of the band's signature sound. The only misstep that I can point out is a somewhat abrupt ending that's only partially addressed with epilogue text.
Pohlad's Wilson evokes a true sense of the man behind the band. Come for the music. Stay for the story.