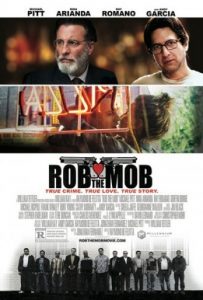 A couple of young, white-trash lovers from Queens hatch a plot to solve their financial woes by targeting the mafia in Rob the Mob.
Here we have one of those true stories that, as the saying goes, you couldn't make up for fear of being laughed out of town. The story of Thomas Uva (Michael Pitt) and Rose Marie De Toma (Nina Arianda) takes us back to 1991 when Mob boss John Gotti dominated the front pages of New York newspapers. Tommy, having just served several years in prison for robbery, gets out and returns to the arms of his former accomplice in crime, Rosie. Their attempt to go straight is, predictably, short-lived.
Almost immediately, Tommy gets his fill of the burden of responsibility. He's got a brilliant idea. While attending the Gotti trial in person, Tommy is on hand when Mob hit man Sammy Gravano tells the court that guns are off limits at their local social clubs. With a straight face, he says that guns and wise guys don't mix. Tommy takes this claim as an open invitation to relieve the Mob of their ill-gotten gains. After all, he surmises, the Mob can't do anything about it. What are they going to do? Call the cops? That much was certainly accurate.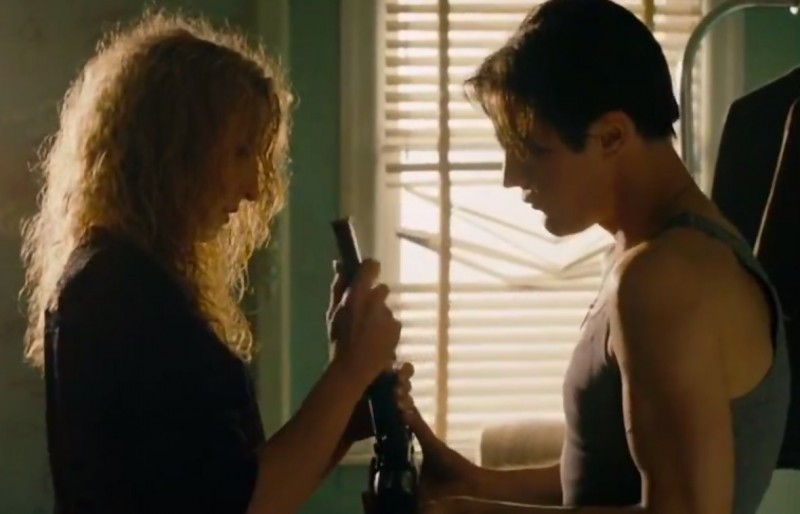 This film, shot with a subdued and dark graininess, is a story about the simplest of all people with the simplest of all dreams — get some quick money, pay off the immediate debts and return to life as if none of it ever happened. That, to them, is all there is to life. Details are trivial matters that distract other people. It's a story line that is, at times, hard to watch. Tommy and Rosie are so dense and so oblivious to the most obvious realities that it challenges our own will to believe anyone could possibly be so stupid. The woodwork in their meager apartment could likely outwit the pair. For all their ingrained limitations, their naive aspirations somehow manage to work out just as they envisioned, at least for a little while.
Pitt and Arianda deliver captivating performances supported by equally impressive work from several bigger names. Andy Garcia (playing a grandfather, which is still taking a while to settle in), Burt Young, Ray Romano and Cathy Moriarty are most memorable.
The plot does have some trouble spots. At the start, you'll have a hard time, as noted above, buying into the sheer extent of the absurdity. It then settles into a tense, captivating drama before finally losing all its energy in the final act. Even with the pacing misfires, the rest of the rounds hit the target, delivering a memorable tale that leaves you feeling nearly as perplexed as the victimized mobsters.