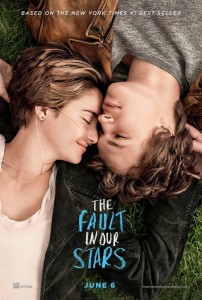 A bright, logical teenage cancer patient unexpectedly finds her soul mate at a support group in The Fault in Our Stars.
Sixteen-year-old Hazel Grace Lancaster (Shailene Woodley) has struggled with cancer for much of her short life. After nearly dying some years before, she's now settled into her eventual fate and spends her time tethered to an ever-present oxygen tank while lost in solitary reflection. Her parents, played by Laura Dern and Sam Trammell, insist that she attend a support group for other cancer patients. They hope that she'll find some level of solace with others who also carry the same daily burden. She meets Augustus Waters (Ansel Elgort), a captivatingly positive force who's immediately drawn to Hazel. However, she has no intention of getting close to anyone, more for their own sanity than for hers. If she has to go, she wants to minimize the pain of those left behind as much as possible. In spite of her objections, Augustus remains undeterred, removing Hazel's carefully constructed wall brick by stubborn brick.
The film is adapted from the popular John Green novel of the same name. Relative newcomer Josh Boone directs this earnest modern love story with the grace of a wily veteran. The story earns its way into our hearts without having to rely on a single trick or gimmick. The soundtrack compliments the tale, never leading it. The narration is poignant and timely but never lazy, while the performances from most of the cast resonate with genuine appeal. Willem Dafoe as Hazel's favorite author and Nat Wolff as Augustus's best friend are notable standouts.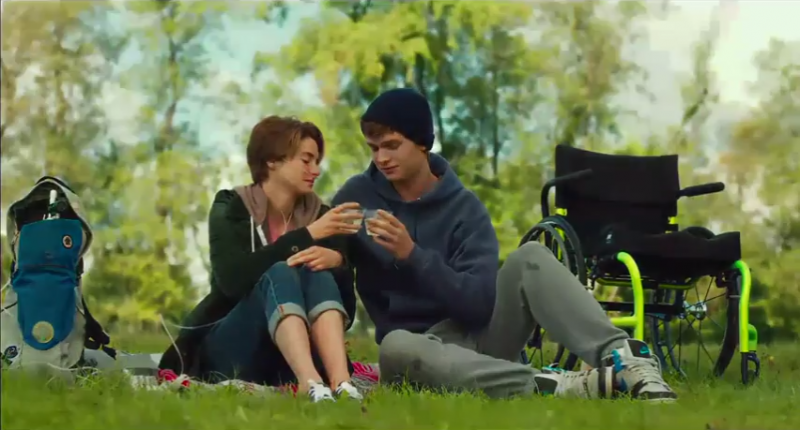 Boone had his work cut out for him. Like Hazel, we know it can't end well, so we refrain from getting too close. We want to connect, but we know the consequences, and the story lets us get away with it — at least for a while. Just when it seems like it might never engage, the power of the film slowly blossoms with the determination and beauty of a flower emerging from a late spring thaw. Furtive glances beget touching moments. Love and, along with it, our own emotions cannot be caged.
Hazel and Augustus melt into an adorably tender romance against a backdrop of pain and foreboding that none of us want to experience firsthand. The contrast between the opposing emotions serves only to make it all the more memorable. Cancer patients are dominated by percentages. They're often left to cling to the most remote possibilities with only a few finding their way through. This tale is one of those priceless miracles.