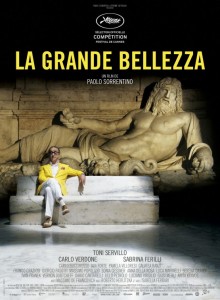 An aging socialite considers the allure of his surroundings and his place in life at the turn of his 65th birthday in The Great Beauty (La Grande Bellezza).
The saying goes, "When in Rome, do as the Romans do," and for Jep Gambardella (Tony Servillo), that's amounted to a life of high-class socializing, including a cavalcade of outlandish parties loaded with excesses of every imagining. His personal pass into such exclusive environs was a successful novel written some four decades earlier. This is the life he's come to know and embrace, that is, until he reaches a watershed moment at turning 65. Suddenly, accepting that time is no longer his ally, Jep begins to see Rome — and the world — in a new, bolder, brighter light than before. It's time to do only those things that he really wants to do, and it all seems so wonderfully fresh and effortless.
The Great Beauty is very much like a painting you approach in an art museum. You look at it. Is it fascinating or just another painting? Perhaps you find yourself mesmerized by its artistry. You look at each detail and wonder about its origins, its story, its deeper meaning. This heavily stylized film, like the painting, will either captivate you at once or miss the mark in its first tantalizing minutes. For those who fall under its dreamlike spell, it's a visual spectacle unlike almost anything else of recent memory.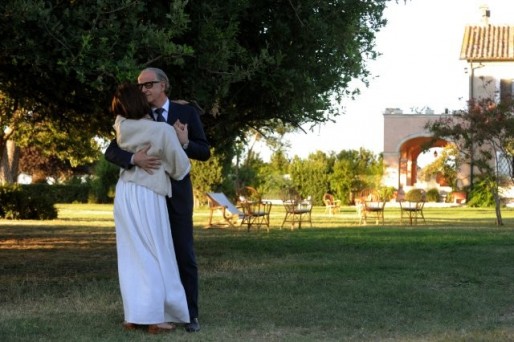 The master artist at work here is director Paolo Sorrentino. He has conceived a masterpiece of love. Every scene, every melody, every element is another finely crafted stroke on a beautiful canvas, and we get to watch it come to life before us. This perpetually hypnotic work is presented in a series of loosely connected vignettes, giving us a view of Rome as if through a mystical kaleidoscope.
Its greatest achievement is that it so effectively transports us to a new-found perspective without having to resort to outlandishly fantastical elements. What you're seeing is, for the most part, simply what's always been there before. Sorrentino, through Jep, adeptly pulls back the outer layers of our mutual complicit ignorance to reveal the beauty inherent in all things.
This is, without question, a work of cinematic art that provides a highly contemplative tale whose deepest secrets will likely take several viewings to fully grasp yet remains adroitly approachable. Its only misgiving is in demanding our rapt attention for a bit too long before finishing with a poignant flourish that will leave converts in silent reflection though every second of its closing credits.