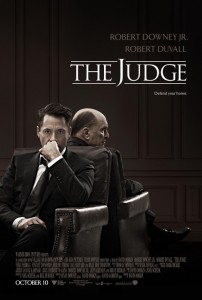 A successful big-city defense attorney returns home to help his embattled father in The Judge.
Hank Palmer (Robert Downey Jr.) is the kind of defense attorney whom every guilty defendant hopes that he can afford. He knows every nook and cranny of the law and loses no sleep over bending it to his client's will at every possible opportunity. He's so good at his craft that, when he's called home to attend to a family emergency, the opposing prosecutor is certain it's just another calculated ploy. This time, however, it's not a tactic.
With the continuance in hand, Hank heads off to sleepy Carlinville, Indiana, to face his estranged father Joseph (Robert Duvall), the town's venerable and respected magistrate, and his two brothers who never left the nest (Vincent D'Onofrio and Jeremy Strong). To call the Palmers dysfunctional would be a bit simplistic. The old man is as hard as iron and every bit as unforgiving. Of course, Hank has always felt judged by the judge, certain that he'd never live up to his father's ideals. It was much easier to just leave town, even if that meant leaving behind a mother whom he very much cared about. Just when it seems likely that the two will never speak again, fate intercedes and leaves Hank as Joseph's only chance to avoid disaster from an unexpected turn of events.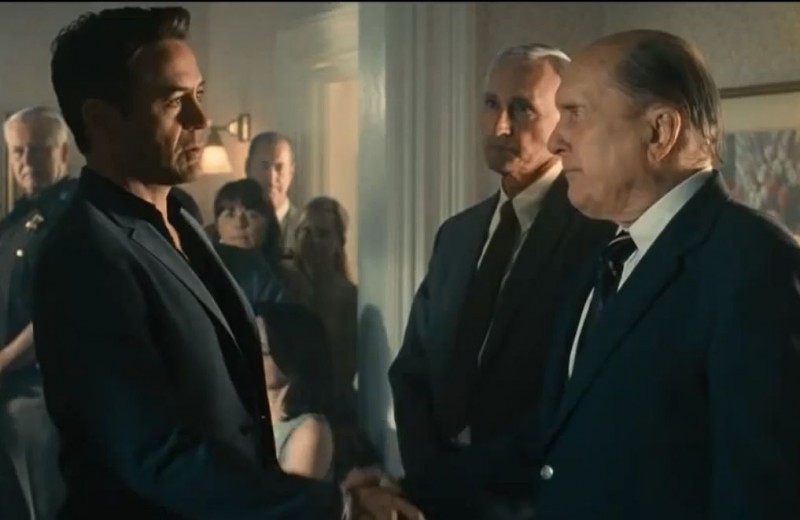 This is a film that knows a thing or two about dysfunction, and none of that bodes well for the audience or the exceptional talent left to enact it. It feels like a script by committee, loaded down with as many needless subplots as possible on the off chance one of them might break through. None do.
Poor Vera Farmiga is on hand to play the old flame whom Hank left behind without so much as an afterthought. Of course, we get hints of a rekindled relationship and some other potentially deeper secrets, but none of them pan out. The brothers each have their own issues, but rest assured, you'll never stand a chance of getting to the bottom of them. Hank's ties to the big city pop up now and again, but not in any way that we care about. Just when you think it can't get any more distracting, Billy Bob Thornton appears out of nowhere to play the local prosecutor with the ridiculous name of Dwight Dickham. It's a nice performance, but don't blink or you just might miss it. Your guess is every bit as good as mine as to what his backstory is or why he despises Hank as deeply as he seems to, and I've seen the movie.
Aside from a few nice scenes between Duvall and Downey Jr., this is every bit as fascinating and entertaining to experience as traffic court.