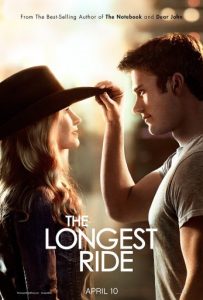 A complicated budding romance finds additional support from an unexpected ally in The Longest Ride.
Romance novelist Nicholas Sparks (The Notebook and Safe Haven) returns to the big screen for the tenth time with another overly-sappy love story. Don't get me wrong. I love a good romance flick. I can't help but smile every time I think of Noah and Allie from Sparks's The Notebook. I've been waiting patiently ever since for another adaption of his works to rise to the same level. None has come even remotely close.
The latest entry seems purposefully designed to break the long cold spell by tapping into the past in every possible way. For starters, consider the film's two main characters: New York City-bound Wake Forest art major Sophia Danko (Britt Robertson) and single-minded professional bull rider Luke Collins (Scott Eastwood). Robertson is a younger Jennifer Lawrence look-alike, while Eastwood effortlessly reminds viewers just how sexy his father Clint Eastwood once was. It's all essential distraction from the fact that their narrative is entirely awkward, forced and paper-thin. Sparks appears to concede that very point by coming to its rescue with a second, more substantial love story dating back to the 1940s.
This second romance introduces us to bookish Ira Levinson (Jack Huston, grandson of famed director John Huston) and the love of his life, an outgoing and beautiful art lover named Ruth (Oona Chaplin, granddaughter of legendary director Charlie Chaplin). Now a feeble widower (played pitch-perfectly by Alan Alda), Ira meets the younger couple after a fateful unplanned stroke of luck. He introduces Sophia to his back story through journal-like letters written to Ruth over a lifetime and presented in intimate flashback sequences throughout the film.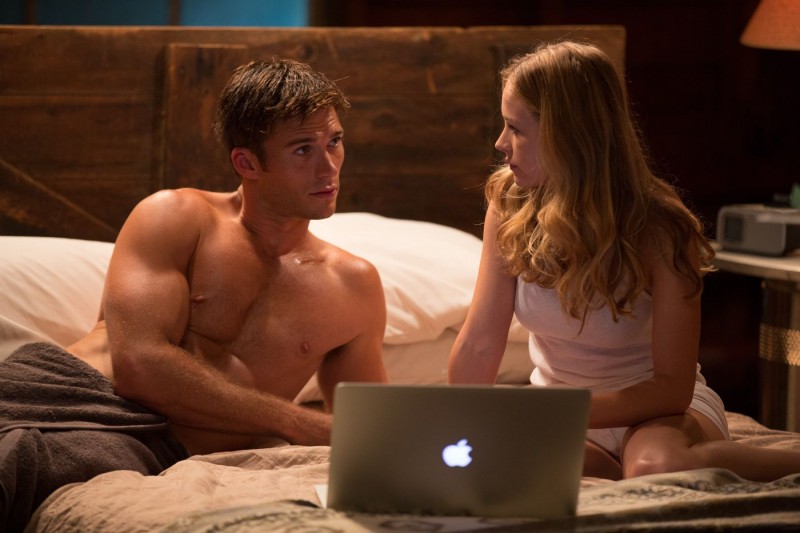 From here on out, we bounce between two stories, distinct not only in the eras in which they occur but also in their credibility and interest. Sophia and Luke exist purely as eye candy for the masses. Ira and Ruth's romance is where the real heart of the film lies. It reinvigorates the energy every time we return to it. I simply wish we could have stayed forever in the past, leaving Sophia and Luke to play Ken and Barbie in another, far less interesting film.
Director George Tillman Jr. deserves much of the blame. He's the one who gives the current day its plastic look and even manages to screw up Ira's epic storytelling. The letters that drive it are unnecessarily confusing for half of the film. We're given no context as to the reason behind them, leaving us to grasp for answers better resolved up front.
We're left with a broken film, combining a timeless love story that's not explored to its full effect and a dull, fairly lowbrow erotic tease. The film's final insult is an entirely ridiculous Hail Mary ending whose outcome is never in any doubt. Tillman surrounds himself in the aura of Hollywood legends and delivers a ride that should never have left the stable.