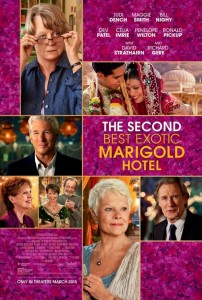 The owner and tenants of a retirement community in India look to expand in The Second Best Exotic Marigold Hotel.
2012's The Best Exotic Marigold Hotel followed the travels of Sonny Kapoor (Dev Patel) as he struggled to turn his run-down Indian hotel into a profitable retirement option for European seniors looking to stretch their meager savings. Now Sonny's looking to expand his business with a second location. He's enlisted the aid of wily tenant Muriel Donnelly (Maggie Smith) to help land a lucrative investment from a major hotel chain. The chain's executive team agrees to consider investing as long as their background check goes through as expected. Sonny and Muriel then return to the main hotel to await word.
Upon arrival, the overly suspicious Sonny convinces himself that a new visitor to the hotel, Guy Chambers (Richard Gere), is actually a plant sent by the chain to analyze the potential investment. Sonny isn't about to fall for such a scheme and instead goes out of his way to make sure that Mr. Chambers experiences the best of everything that he can offer, even if it means inconveniencing his other newest guest, Lavinia Beech (Tamsin Greig).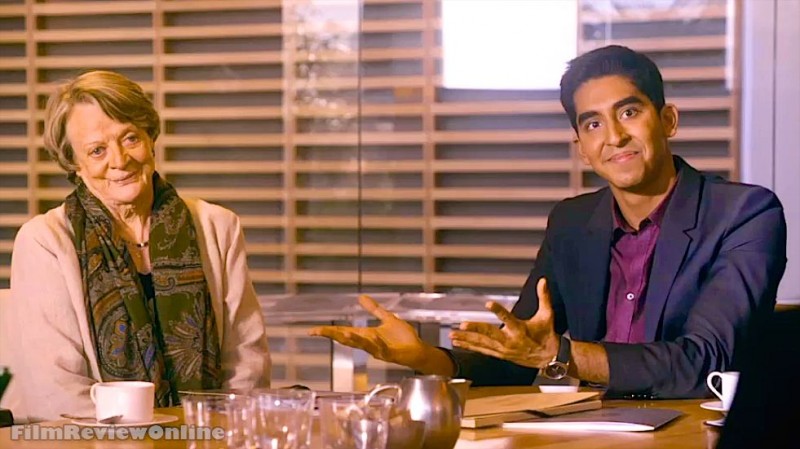 This sequel to what became a surprisingly successful and highly respected indie film reunites most of the original cast (with the exception of Tom Wilkinson) while adding in a few new roles and the expansion of a couple of key earlier ones. The old tenants each have their own issues to work through. There's the budding relationship between seemingly distant Evelyn Greenslade (Judi Dench) and smitten but confused Douglas Ainslie (Bill Nighy). Madge Hardcastle (Celia Imrie) struggles to decide which of her wealthy suitors to marry, while playful couple Norman Cousins (Ronald Pickup) and Carol Parr (Diana Hardcastle) find challenges to their more open approaches. Sonny also has his hands full keeping his deal on firm footing while addressing the needs of a growingly despondent fiancée (Tina Desai) and a potentially embarrassing mother (Lillete Dubey).
The first film was a wonderfully touching clash of cultures and expectations that wooed the audience with realistic characters, settings and challenges. This time around, we get an extremely uneven script that can't decide to which audience it wants to cater. It careens through a seemingly endless array of stories and styles, stretching them all beyond the breaking point. Very few of them actually work. We feel the obvious Hollywood money grab from start to finish. Maggie Smith's character is impacted the most. In the original, she played Muriel as a highly cynical introvert. Post Downton Abbey fame, her character is whisked right off that set to become an outgoing optimist cracking one-liners at every opportunity. Likewise, the style of the film contorts between mainstream Hollywood and typical Bollywood. Be prepared for at least two overly long scenes involving elaborate dance numbers.
The title is absolutely accurate. Compared to the original, this is a distant second best.