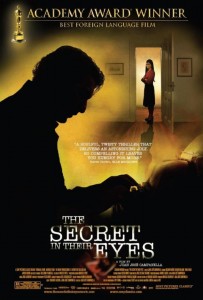 A retired investigator obsesses about an unsolved case he cannot forget in The Secret in Their Eyes.
Simply put it's easily one of the very best movies I've seen this year and possibly the best. The only possible thing to hold it back is that it's a foreign film with subtitles. If that's not your cup of tea then you're just going to miss out.
The story involves Benjamin, a retired court employee from Argentina, who is haunted by a violent unsolved case from earlier in his career. The movie features a number of well-done flashback sequences showing us all the characters roughly 20 years prior providing us the essential background elements.
The wonder of the film is that it boasts a bit of everything and all of it in splendid fashion. It's dark, funny, thrilling, romantic and dramatic all at the same time and all perfectly presented.
The first half of the movie is necessarily a bit slow as we get up-to-speed on everything that's happened previously. Bits and pieces are shown that won't initially make sense without the full story but it all comes together in the end. When it starts to gain steam you'll forget all about the time it took to get there. I found myself on the edge of my seat several times and saw audience members with hands over faces, tears in their eyes and smiles of joy at all the key moments.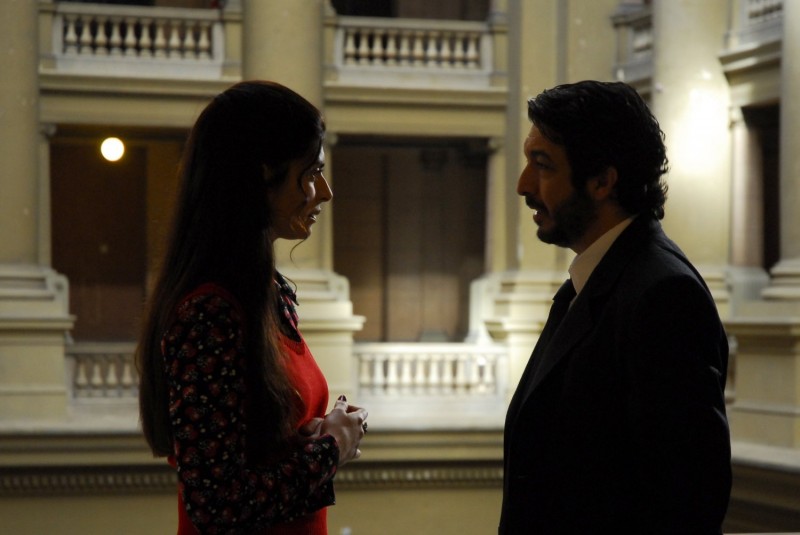 There are so many small moments of wonder in this film that you'll find yourself unsure how to catalog the movie. You'll go from being blown away at its tenderness to being wracked with guilt over a dramatic moment. When the film finally came to a close few audience members moved. They sat there wanting to soak up every ounce of energy the movie had to offer. Slowly they emerged into the lobby to wipe their tears and contemplate its various messages.
The movie won the Oscar for best foreign film so it's no surprise that it's impressive. I'm just sorry so few know about it here.