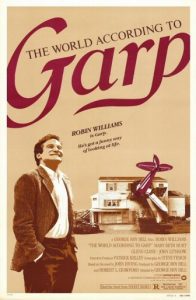 An aspiring writer struggles to emerge from the shadow of his strong-willed mother in The World According to Garp.
In the closing months of World War II, a feminist Army nurse (Glenn Close) set out to have a child on her own terms. For her, this did not include the normal prerequisite of becoming a wife. She saw absolutely no reason why such a desire should anchor her to a man and his unbridled, unwanted, often destructive lust. When a novel solution presented itself, the unrepentant nurse took full advantage. Nine months later, T.S. Garp (Robin Williams) came into a world that would forever brand him as the bastard son of Jenny Fields.
Growing up in such an environment would prove to be both challenging and isolating for Garp. He finds solace in a well-honed imagination, creatively filling in any details that his mother deemed unimportant. Born out of necessity, that skill ultimately defines the path of Garp's future. When fellow classmate Helen Holm (Mary Beth Hurt) insists that she'll only marry a writer, Garp sees his life unfold before him. His unique imagination is not only the ideal playground for a writer, but also the perfect tool to win over the love of his life.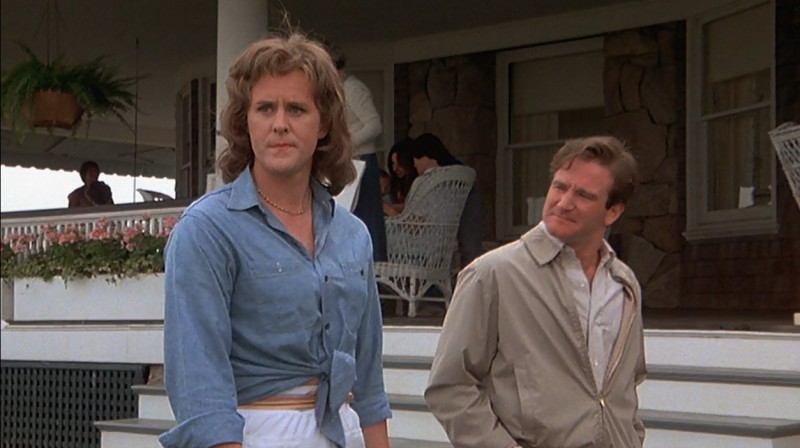 Famed director George Roy Hill (Butch Cassidy and the Sundance Kid and The Sting) brings the best-selling John Irving novel to the big screen. This is epic storytelling at its best — heartwarming, funny, touching and tragic. Hill's expertise is on full display, drawing the highest possible effect from every scene. Perhaps the most striking aspect of the film is Hill's willingness to trust so many relative unknowns in critical roles.
The film would be the first for Close and would go on to earn her an Oscar nomination. It would also be among the first for Williams, Hurt, Swoosie Kurtz (playing a low-rent hooker) and John Lithgow (in a fabulous Oscar-nominated role as a transgender woman). The casting also includes famed Hollywood couple Hume Cronyn and Jessica Tandy as Fields's apoplectic parents. At the time of its release, Williams was known mainly for his outlandish comedic antics. Garp would prove that he had more than enough talent to handle more serious material. Lithgow's portrayal of the good-hearted, melancholy Roberta Muldoon is a timeless treasure.
The magic of this whimsical tale starts with its unique opening credits and continues for the duration. At times, the story dips into the absurd, but in ways to which most of us can still relate. It tells a full cycle-of-life story that pulls no punches and resonates long after it finishes.