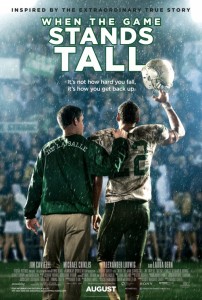 A high school football coach must refocus his young team's priorities after its highly-regarded winning streak comes to an end in When the Game Stands Tall.
De La Salle's high school football coach, Bob Ladouceur (Jim Caviezel), was the man behind the legendary winning streak of 151 games, spanning 13 years and 12 flawless seasons. As the streak continued, Ladouceur began to realize how it had taken on a life of its own. Everyone became consumed by it. The town identified itself by by it. Perfection became the expectation, and every other high school hated them for it. He also realized that, sooner or later, the streak would end. On the field, Ladouceur's preparation was unquestionable. Would the same be true when his players would be asked to carry the burden of the unthinkable?
When the day finally arrived in the first game of the 2004 season, the town and team were devastated. The coaches, including Assistant Coach Terry Eidson (Michael Chiklis), brought the team together and reminded them of the virtues in adversity. What they didn't count on was the degree to which the team felt tied to its flawless identity. The streak had its own corrosive impact on all of them, leaving Ladouceur to question his own principles and approach.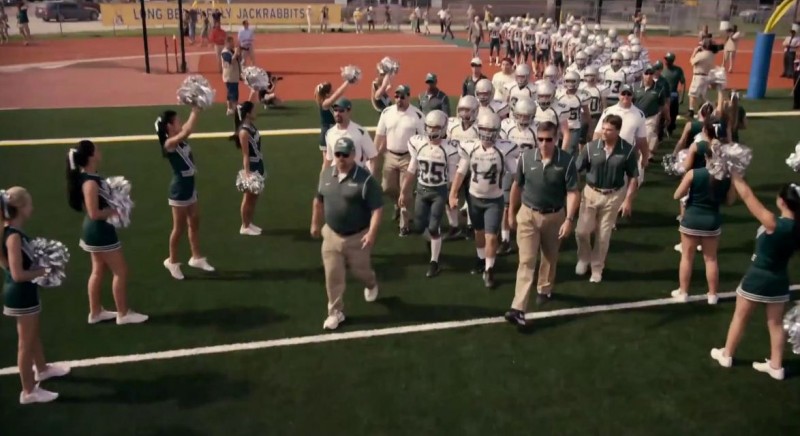 The film is inspired by the true-life experiences of those involved in the streak and its eventual end. The players' names and their personalities have been reimagined, while the coaches and many of the main details remain intact. Director Thomas Carter gives us a compelling, but sometimes flat, sports film. It spends far too long trying to lay claim to a deeper message that never quite arrives. A subplot involving Ladouceur's son is indicative of several plotlines. After a drawn-out setup, the film simply ends without ever clueing us in on any final resolution. The acting by everyone is mostly serviceable with a standout performance from Laura Dern as Ladouceur's wife Bev.
Great sports films combine stirring on-field action with a captivating story about interesting people. Carter has the pieces but then somehow manages to fail in the follow-through. The football sequences are exhilarating. They're likely to leave you feeling winded and worn. As far as the story, it's a bit curious for a film to cast a team losing a single game as a victim. It overcomes this by reminding us that's there's a bigger, deeper goal than winning. Unfortunately, the characters come up short. Ladouceur's plot is muddled, while the team is one huge collection of clichés.
It's still a film that many sports fans can enjoy. The on-field shots are exceptional, energizing and effective. Any jocks out there will immediately identify with the tone. I just wish that it managed to stand up a little taller.