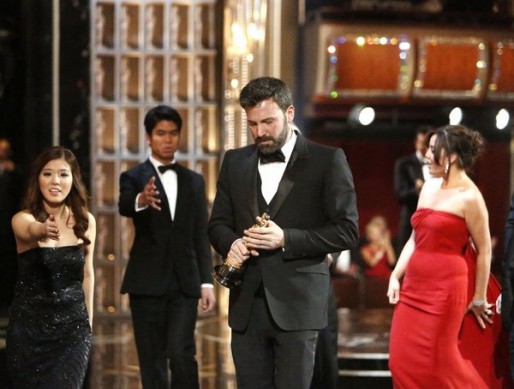 Last year, Ben Affleck joined the select group of actors who directed films that won the Best Picture academy award. He has since followed that up by signing up to play Batman in the upcoming Man of Steel sequel, which has perplexed two groups of filmgoers. There are some comic book fans who don't think that Affleck is the right fit for the gravelly voiced caped crusader, and there are critics who think Affleck should stick to the types of films that get nominated for Oscars. Now that he's respected as both an actor and a director, Affleck did have a lot of flexibility over how to follow up on his Best Picture win with the ability to be in front of the camera, behind the camera or both. It's worth looking at how his predecessors — the other actors who made films that won the Academy Award for Best Picture and/or Best Director — chose to follow that big win.
We'll start with Robert Redford, who won both Best Picture and Director in 1980 for Ordinary People, his directorial debut. It's now considered one of the least deserving Best Picture winners, not because it was a bad film but because it beat Raging Bull, which has developed a reputation as a highlight of American cinema. After Ordinary People, Redford took a few years off from making or being in films, founding the Sundance Institute, an offshoot of the Sundance Film Festival, which had been ongoing since 1978. His next film as an actor was The Natural in 1984. He wouldn't direct again until 1988's mostly forgotten The Milagro Beanfield War. He received a Golden Globe nomination for Best Director for 1988's A River Runs Through It and another Academy Award nomination for 1994's Quiz Show — his fourth film as director.
In 1981, Warren Beatty's Reds lost Best Picture, but he won Best Director, so he's in a similar position to Affleck. Beatty had already been nominated for directing 1978's Heaven Can Wait, so like Affleck, he wasn't a one-hit wonder. Beatty serves as a bit of a cautionary tale since his next film was Ishtar — which for decades was shorthand for describing a career-defining flop. The film has undergone a critical reevaluation since, but I doubt that is something Affleck wants to emulate.
Richard Attenborough won Best Director (and Best Picture) in 1982 for Gandhi. He wouldn't act in a film again until Jurassic Park a decade later. That one was made by Steven Spielberg, who probably should have won in 1982 for E.T. In the intervening years, Attenborough directed A Chorus Line, Cry Freedom and Chaplin, which got Robert Downey Jr. his first Academy Award nomination. He never reached the heights of Gandhi again, but he still continued to have a respectable career.
By the time Sydney Pollack won Best Director for 1985's Out of Africa, which starred Redford, he was probably better known as a director than an actor. He's one of several Oscar winners to take several years to make his next film after winning the award, returning to theaters with a bomb — Havana, the ill-fated attempt to remake Casablanca. 1993's The Firm would make a lot of money, and his final film — 2005's The Interpreter — did well enough. His best film — Tootsie, which frequently appears on "Best Of" lists — came several years later. He would also try to remake the Humphrey Bogart/Audrey Hepburn vehicle Sabrina. He wasn't the only Oscar winner with similar pretensions, although he was unique for trying it twice. William Friedkin followed The French Connection with Sorcerer, a poorly received interpretation of The Wages of Fear. Peter Jackson managed to get good reviews for King Kong, so it sometimes works out.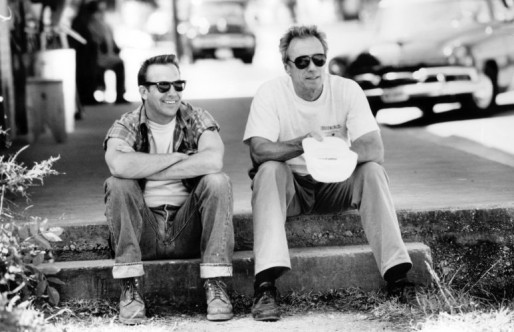 In 1990, Kevin Costner won both Best Picture and Best Director for Dances With Wolves. As with Redford, there's a bit of a backlash against the awards for his directorial debut since the current consensus is that Costner robbed Martin Scorsese of a well-deserved Oscar for Goodfellas. In the short term, Costner followed his wins by becoming a major movie star. JFK in 1991 was quite controversial, but it was a hit, with Oliver Stone selecting the most popular actor in America to depict the guy who shares his views, helping sell audiences on the outlandish conspiracy. The Bodyguard was a monster hit. Then came Waterworld, which like Ishtar became shorthand for Hollywood excess. Costner has not been as successful as a director.
By the time Unforgiven won all those Oscars in 1992, Clint Eastwood had made sixteen films, more than most of the other actors turned directors did in their entire careers. Follow-up films In The Line of Fire and A Perfect World (with Costner) made a lot of money, while The Bridges of Madison County turned him into a romantic lead. Eastwood would win Best Director and Best Picture again in 2004 for Million Dollar Baby. He followed that up with something truly ambitious; two films showing the Battle of Iwo Jima from different points of view, resulting in another Best Director nomination.
Like Costner, Mel Gibson won Best Picture and Best Director for the first film he ever directed, a historical epic in which he also played the lead. He followed Braveheart with a respectable selection of lead roles before he made The Passion of the Christ, a project about a subject he was deeply personally invested in and now had the cache to make on his own terms. It also earned him a reputation as an anti-Semite, which was magnified after the release of a police record of his drunk driving arrest.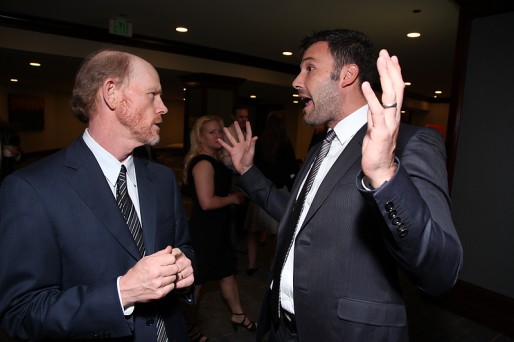 By the time Ron Howard won the Oscar for 2001's A Beautiful Mind, he was primarily known as a director. 2003's The Missing was a modest hit. 2005's Cinderella Man got respectable reviews. 2008's Frost/ Nixon got several major Academy Award nominations, and his Dan Brown adaptations were blockbusters. Among entertainment writers, he has a lot of credibility as the producer and narrator of Arrested Development.
All that brings us back to Affleck. He's more prolific as an actor than most of the rest. His most recent film was Terrence Malick's To The Wonder, which opened in April and only made half a million dollars in the box office. Runner, Runner — filmed before his Academy Awards, will be coming out in September. In this context, agreeing to be Batman makes a lot of sense since he was going to make a lot of films anyway. This will just give him a lot of financial stability and possibly increase his clout in the industry, especially if he decides to direct the planned Justice League of America film.
Argo was a hit, so Affleck might have been able to parlay that into more lead roles in Oscar-bait films. If there was a subject he cared deeply about, now would be the time to bring that to the masses. Although Argo was already that film, showing an approach to foreign affairs that was clever rather than brutal, it's possible that Affleck doesn't immediately have something like that in him. Superhero sequels are safe, and there are numerous advantages to being in a film that is guaranteed to make money, including the fact that younger audiences may otherwise have no idea who he is. He already has artistic credibility and has reached heights that few filmmakers will ever achieve. Attempts to aim for that again paralyzed others in his predicament. Even the ones who were successful like Costner found that it took one flop to bring that to an end.
Affleck is currently the only man to win Best Picture without ever being nominated for Best Director. Presumably, that distinction will not last. As Redford and Eastwood showed, he could take his time before making those types of films. As Ron Howard showed, it's possible to follow blockbusters with serious films if he's ever inspired in that way again.