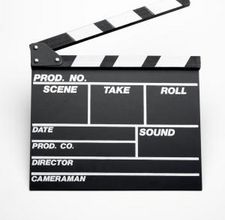 Every year I see a lot of movies in the theater and this blog seemed like a good place to keep a lasting record of my thoughts on them.
Now that the year's at an end it's time to compile my list of the best and worst movies of 2007. While not a complete list, it appears on first pass, that I've reviewed 35 different movies here in 2007 (and I don't think I'll be seeing another one today or tomorrow). I also saw, but didn't review, 23 additional films for a total of 58.
For a complete list of my 2007 films please check out the Movie Review Compendium for 2007.
Looking down that list, there a number of them that stand out. The best movies were Juno, Lars And The Real Girl, Gone Baby Gone, Ratatouille and Letters From Iwo Jima.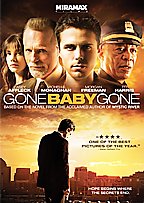 If I had to pick my best of the five of them then it would come down to Gone Baby Gone as the best picture I've seen in 2007. Letters From Iwo Jima would be a very close second. I'm still in complete amazement that Ben Affleck has managed to so convincingly prove to everyone that he's a tremendous director on top of all his other capabilities. Of all the movies above, this one continually comes to my mind as the movie I talked about the most, thought about the most and was most moved by. There's nothing in it to dislike in my view.
On the other side of the spectrum I've seen a lot of bad movies this year. It's amazing to think that we carefully choose all the movies we see from the rest of the lot that get released and yet we still manage to see so many bad movies. Perhaps much of it has to do with seeing more than 50 films a year. It also should probably be this way so that the better movies stand out that much more for being as good as they are.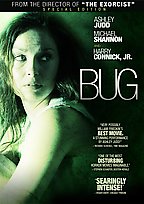 The worst of the worst movies come down to five that I even had a hard time getting down that far. The five are Surf's Up, Premonition, 300, Bug and Mr. Bean's Holiday. Picking of worst movie out of this bunch is, I think, even harder than picking the best movie I saw. Each one of these is, in my view, entirely forgettable and flawed terribly. I have a suspicion that a couple of the movies above several people would take issue with even being at the bottom of my list and I'm going to pick one of those as the absolute worst of the worst. Among those that disagree would be my best friend who also sees most of these with me. The worst movie I've seen this year would have to be Bug. I can think of nothing I enjoyed about it. People even recommended it to me which really makes me wonder. I just didn't get this movie even a little bit. By the time it got to the aluminum foil I was ready to hang myself and I'm a big fan of Ashley Judd.