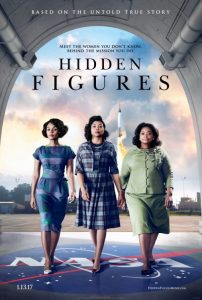 Three brilliant African-American women are determined to overcome endemic social obstacles to help NASA win the space race.
This is an energizing true story of overcoming odds that only its main characters could calculate. They squared off against not only oppressive racism but also rampant sexism and endemic elitism. This is the most timely film of 2016.
It boasts award-worthy performances from all three leads (Taraji P. Henson, Octavia Spencer and Janelle Monáe)  as well as Kevin Costner and Jim Parsons. Director Theodore Melfi's sophomore effort improves dramatically upon his highly respected first film St. Vincent. It captivates the audience from the beginning of its countdown through its absolutely stunning final liftoff.