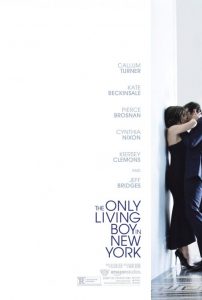 A young New Yorker ponders the intuitive advice of a curious stranger in The Only Living Boy in New York.
So much about this film suggests that it should be a nightmare. Quite frankly, its first 25 minutes do absolutely nothing to convince us otherwise. It's at that point that the film not only rises from the ash heap like a reborn phoenix, but also carries us along for an engrossing ride filled with insight and intrigue.
Thomas (Callum Turner, who reminds me of a nerdy young version of Richard Gere) is a lost post-teen head over heels in love with his longtime best friend Mimi (Kiersey Clemons). She is in a long-term relationship and sees Thomas as the perfect perpetual pal, much to Thomas's utter frustration. Out of nowhere, eccentric stranger W.F. Gerald (Jeff Bridges), new to Thomas's building, offers up sage advice with the cutting precision of a renowned plastic surgeon. Thomas wants to dismiss the awkward advances of this offbeat outsider, but he can't deny the allure and accuracy of his every word. He's drawn to the man against all his better judgment. Leveraging Gerald's wisdom, Thomas begins to see both his path and his place, even if neither is as serene as he had once envisioned.
The process by which the film works is absolutely certain to turn off nearly every old-school film critic. It's broken in so many technical ways, but virtually all of them are inconsequential to the average viewer. Its opening scenes are riddled with distraction. There are odd, stilted narration from Bridges; questionable acting from everyone; and a host of other faux pas not worth mentioning. Viewers who stick around will suddenly realize that all of it has a genuine, rewarding purpose.
The direction from Marc Webb (Gifted and 500 Days of Summer) pulls every ounce of potential from the script of Allen Loeb. Loeb's last effort, Collateral Beauty, had me hoping that he'd be randomly drawn away to some other hobby, disappearing forever from view. I'm still not sure what his future holds, but if it's a future under Webb's direction, maybe there's hope for him yet.
This is a coming-of-age story that's bitterly genuine with a cargo box full of realistic, flawed, often flat-out unlikable characters. That is life, and this is a film that lives it to the fullest.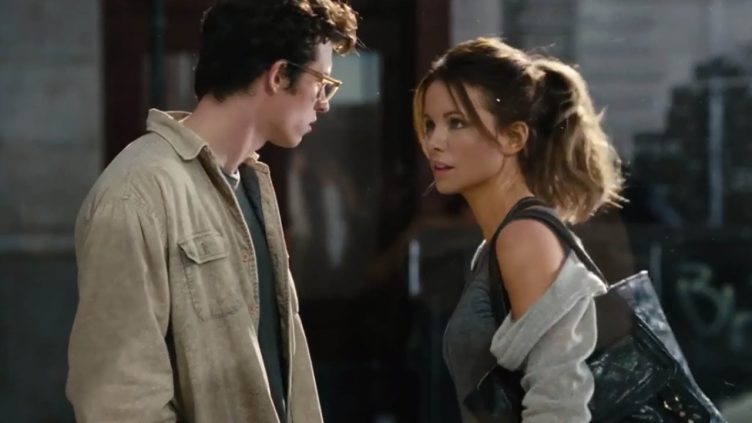 Save