I woke up at 4am Thursday morning to a dire urge to purge. I rushed to the bathroom and somehow managed to compose myself before anything happened. However, nausea dominated me for the next 18+ hours (still there) and I lost the battle around 10am.
It was a pitched struggle as it should be. I hadn't vomited—let alone like that—for quite a long time and I saw no reason to restart the process again. Visions of a Seinfeld episode come to mind.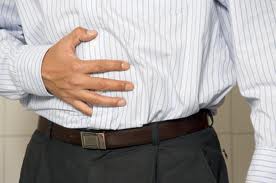 So there I am, perched over the bowl and what comes into mind but good old George Carlin and his many wonderfully creative ways of describing the act of vomiting. I would start to laugh only to be interrupted by more spasms…. The conundrum made the whole event even funnier. I still felt (and still feel) like hell but at least, for once, there was a modicum of relief in the form of the terms.
So without further adieu I give you the phrases that helped me get through the day:
"Calling Ralph on the big white telephone."
"Driving the porcelain bus."
"Praying to the porcelain Gods."
"Technicolor yawn."
"Engage in an involuntary personal protein spill."
I miss you George.