One of the trends that seems to be taking major hold is the growing reality of a short commercial with virtually every single piece of video you encounter on virtually any site these days (other than YouTube-type videos).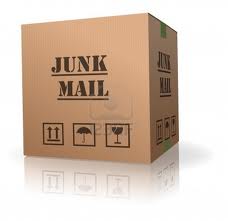 The main problem with this is that, in many cases, the video I'm interested in is as short or shorter than the commercial I'm supposed to wait through.
This sort of blatant annoyance advertising has to die and the sooner the better. There's some suggestion that hitting F5 while viewing such a video will dump you out of it but that hasn't worked for me anywhere I've tried it.
This evolution seems like the surest way to curb broadband usage as no one is going to want to watch much video after a bit more of this. Worse, if this just continues then it's going to just add unnecessarily to the drain. There has to be a better way.