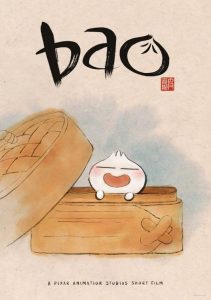 Pixar animated shorts require the same attention as their features because they provide a glimpse at the talented filmmakers of the future. Bao immediately precedes Incredibles 2 as its attached short. Director Domee Shi makes history with Pixar's first film from an Asian woman, and if her future work is as wonderful as these few minutes, she will entertain moviegoers for many years to come. Bao skillfully mixes playfulness and humanity for a touching look at motherhood.
Bao is a Chinese word that can have two meanings — a dumpling made with a steamed bun or something precious. Bao explores both meanings in an updated version of the fairy tale The Gingerbread Man. Taking place in a Chinese-Canadian community, the short dives right into the fantastic when a mother who's a little sad from her empty nest makes a dumpling that sprouts limbs and comes to life. Told entirely without dialogue, the dumpling-child quickly grows up before our eyes from screaming baby to annoyed teen and eventually mature adult.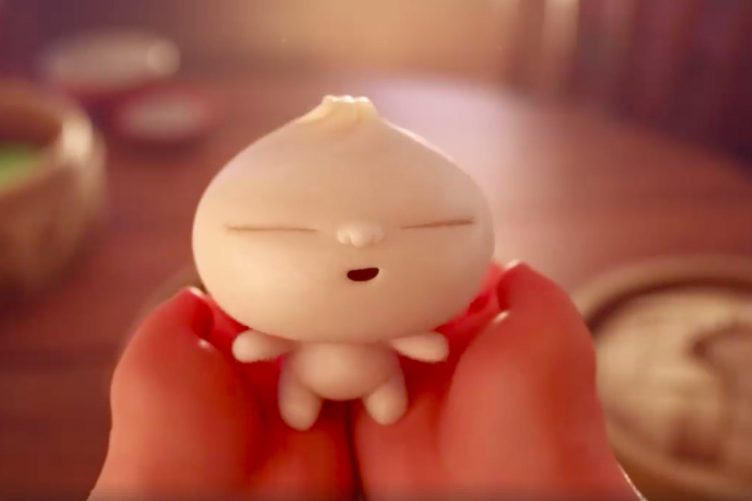 The animation boasts a signature style with exaggerated features and detailed backgrounds. The dumplings look so yummy that I wanted to run to a Chinese restaurant after the short. Details like the mother almost never opening her eyes and the dumpling-child's head flattening when bumped endear you to these characters. I love the humor of the film, and as with most great Pixar shorts, there's a slight twist in the end to force that smile onto your face and touch your heart. Bao takes on the second meaning of the titular word as an animated treasure.