Oscar season brings with it our picks for the best (and worst) films of last year.
For a complete list of our 2018 films, please check out the Movie Review Compendium for 2018.
Rich:
There's just no nice way to say it. This was a pretty crappy year for films — at least for me. Not only were the pickings slimmer than usual, but I also had a myriad of challenges working against my ability to see as many as usual. If anything, I'd call this the year of the documentary. We had a slew of great ones including Won't You Be My Neighbor?, Three Identical Strangers, The Devil We Know and RBG. This was also the year of Roma and my complete shock at how much love this film gets from other critics. It's just not that memorable. Sorry. I also still think about the film that was almost a masterpiece in Unsane.  If only Steven Soderbergh took the time to edit it. It was also yet another notable year for Rosamund Pike with two great performances in two excellent films — Beirut and A Private War. The most original film of the year had to be Searching — a film that takes place entirely from the perspective of a PC, tablet or phone and works!
Russ:
Of the many films that I saw in 2018, most were forgettable or simply ho-hum or average. That includes major players like Disney with disappointing fare like Incredibles 2, A Wrinkle in Time and Ralph Breaks the Internet. Blockbuster films drew crowds to the box office, but franchise entries like Fantastic Beasts: The Crimes of Grindelwald and Solo: A Star Wars Story just didn't light me up. With the end of the year reserved for the award-worthy picks, some got brushed aside, like the delightful Stan & Ollie, which should have received some attention for the performances by John C. Reilly and the always-captivating Shirley Henderson as well as for Reilly's transformation into Oliver Hardy that is just as impressive as Christian Bale's metamorphosis into Dick Cheney in Vice. Black Panther broke all kinds of records early in the year, which is one of the reasons that it's still in the conversation during awards season. For my money, though, the two best superhero films came out at the end of the year — Aquaman and Spider-Man: Into the Spider-Verse. The list of Best Picture nominees simply doesn't measure up against past years. The aforementioned Vice messes with narrative devices and loses you along the way. Bohemian Rhapsody smudges the legacies of Queen and Freddie Mercury despite Rami Malek's stellar performance, and let me be one of the few to honestly, loudly state that A Star is Born's Lady Gaga didn't impress me. She is a performer trying to be an actress, which doesn't work in the film after the first third when she magically transforms into… Lady Gaga. The real star for that production is Bradley Cooper as director. The most bizarre experience goes to The Happytime Murders, and it's important for filmmakers to push boundaries like that. Would there ever be The Lord of the Rings without Peter Jackson's Bad Taste or Meet the Feebles?
Let's get to it. Here are our best and worst films of the year.
Rich:
My five best films (in alphabetical order):
Blindspotting
Divide and Conquer: The Story of Roger Ailes
If Beale Street Could Talk
The Guilty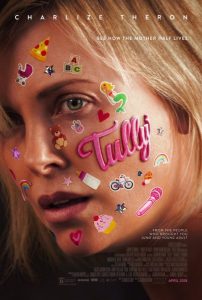 Daveed Diggs and Rafael Casal both penned and starred in this generation's most eye-opening film about racism since Do the Right Thing. The entire second half is flat-out flawless. The documentary about the founder of Fox News opened my eyes to the amount of power and control that one man can achieve and how to misuse it. The film that has everyone talking about Regina King's performance is so much more than that. Director Barry Jenkins proved that Moonlight was anything but a fluke. A short Danish film left me breathless and haunted long after seeing it.  Last, a film that presents itself as an examination of postpartum depression turned out to be so much more. I'm still shocked that Charlize Theron didn't snag an Oscar nomination for it.
When all was said and done, the film that resonated most for me was Tully. Theron and Mackenzie Davis give searing performances in an unforgettable tale filled with wonder.
Russ:
My five best films (in alphabetical order):
Aquaman
Bad Times at the El Royale
Green Book
Spider-Man: Into the Spider-Verse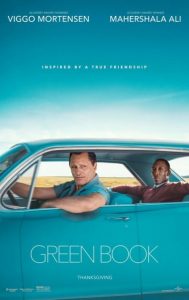 I love comic books and superhero films, so it's no surprise that there are two superhero titles on my list of the year's best. Considering that A Quiet Place, Free Solo, Bumblebee, Hotel Artemis and Mary Poppins Returns would round out my top ten if we were listing that many films, it's not such a big deal that Aquaman and Spider-Man: Into the Spider-Verse made the cut. When I enter a movie theater, I want to be wowed, and I want to be taken away somewhere new. If you can pull that off, I don't care what kind of film it is. So many times, I want the movie to end sooner than it does or get bored along the way. It's not hard to get my attention, and if you never let it go, I'm sold. The other three on my top five list did exactly that. Jurassic World: The Fallen Kingdom hits the ground running from the start and stays at that speed for almost the entire running time. Bad Times at the El Royale felt like a Quentin Tarantino movie in so many ways, from narrative to bloody violence, and I'm surprised that it withered and died in the box office rather quickly. Green Book filled my soul with so many emotions that I can still go there mentally.
As for the best of the best, Green Book meets all of my qualifications for a Best Picture. It resonates on multiple levels as a drama, a road trip, an examination of cultures and a titular object that I new nothing about. The movie walks the fine line of presenting all sides of racism and prejudice, and the performances by Mahershala Ali and Viggo Mortensen anchor the experience. We've seen Mortensen brilliantly disappear into many kinds of people. I can't help but wonder how he would have handled Cheney in Vice.
Each year, we see hundreds of films. Unlike most moviegoers, most of the films that we see are required viewing. The end result is that most of the films that we see tend toward the lower end of the quality scale. That usually leaves a large pile of junk at the bottom to sift through — the worst films of the year.
Rich:
It wasn't that the films this past year were so bad; they were often just so forgettable. That said, I still managed to find five major clunkers:
Aquaman
Life of the Party
Night School
Upgrade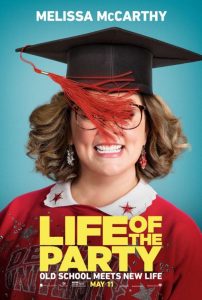 That's one group of paltry films. You know what's ironic about them? Three of them star actors who have far better films this year (Melissa McCarthy, Kevin Hart and Sandra Bullock). Most people thankfully wouldn't have had much of a chance to even see Upgrade, and trust me, that's a good thing. As for Aquaman, it was a film about a superhero that felt more like watching a bad biopic of a stoned surfer.
Factoring it all in, there is one that stands out from the rest, and that film is Life of the Party. I'd like to think that it's the final nail in the coffin of McCarthy doing full-length comedies. I haven't enjoyed her in anything humorous since Bridesmaids. None of this film made any sense, and it only left me once again feeling empathy for McCarthy. It's not exactly what you're hoping to feel from a film billed as a comedy.
Russ:
Here's my worst list:
Action Point
Gringo
Life of the Party
Ocean's Eight
Unfriended: Dark Web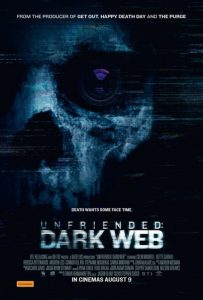 There were way too many awful movies in 2018. It's easy to pick the worst ones because they stick with you like bad seafood until you finally purge them by writing a list of the worst movies as I'm doing right now. If you make me cringe while watching, you need a new screenwriter. If the situations don't make sense, then you probably shouldn't have made the film to begin with. Action Point attempts to turn the legend of the real-world Action Park into a stunt-filled comedy a la the Jackass films. None of it works or is funny. Gringo might have had some success if the script wasn't so bad to ruin the premise. Life of the Party lost me from the start and made me feel bad for Melissa McCarthy. Ocean's Eight ranks as the worst caper/heist film of all time. If you can't believe that the heist is at all possible, then it crumbles in the process. Unlike the better Searching that Rich mentioned above, Unfriended: Dark Web turns a gimmick into a feature film that goes south in a few minutes.
My worst for 2018 also ranks as my worst movie experience of all time. I was the only person in the theater when I saw Unfriended: Dark Web, and I felt compelled to curse at the screen and the filmmakers like you would do at home. I thought for sure that the gimmick of seeing only what's happening on someone's laptop would go away after a short introduction. Nope. The entire film takes place on a laptop screen, including video segments that are both recorded and live streaming. There are whole sequences of text messages and other typing. Imagine sitting behind someone and watching them use their computer, and that's what this is all about — pure agony. Even funnier, it's hard enough to read the text on the laptop on a big screen, so watching this piece of crap on a phone, airplane screen or laptop will render whole sections of the movie a mystery because you can't possibly read the text.