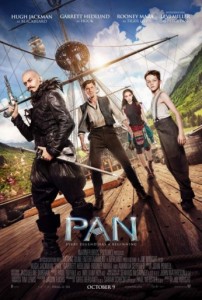 A 12-year-old boy is kidnapped from the local orphanage and embarks on a fantastical journey in the recklessly reimagined Pan.
J.M. Barrie's beloved character Peter Pan returns for another in a long list of many remakes, reboots and reimaginings. To date, I've enjoyed none of them, including the iconic 1953 animated Disney film. I did love both 2004's Finding Neverland and 2007's The Orphanage, but they were only loosely inspired by Barrie's work.
This time around, we get a prequel that introduces us to 12-year-old Peter (Levi Miller) and his fellow orphanage cast-offs. They all live a life of tedious repetition in a run-down London building during World War II. Their every action is monitored with unwavering intensity by wicked Mother Barnabas (Kathy Burke).
Late one evening, Peter is torn from his bed by the evil pirate Blackbeard (Hugh Jackman) and whisked off to the mystical island of Neverland to mine fairy dust as a slave. Once there, he learns of a prophecy about a boy who can fly and is destined to bring about the demise of Blackbeard and the release of Neverland's prisoners.
The film is set in a world that's clearly based on our own, but bears little actual resemblance to it. 18th Century frigates fly about the sky doing battle with World War II-era aircraft. The writing is every bit as grounded as Blackbeard's vessel. One detail after another flies by with barely a breath to the point where we have no idea what's going on, let alone an interest in knowing. Everyone we meet, with the exception of the boys, are campy, exaggerated caricatures. Chief among them is Blackbeard. It's hard to remember any time prior when Jackman has spent so much time on-screen and achieved so little.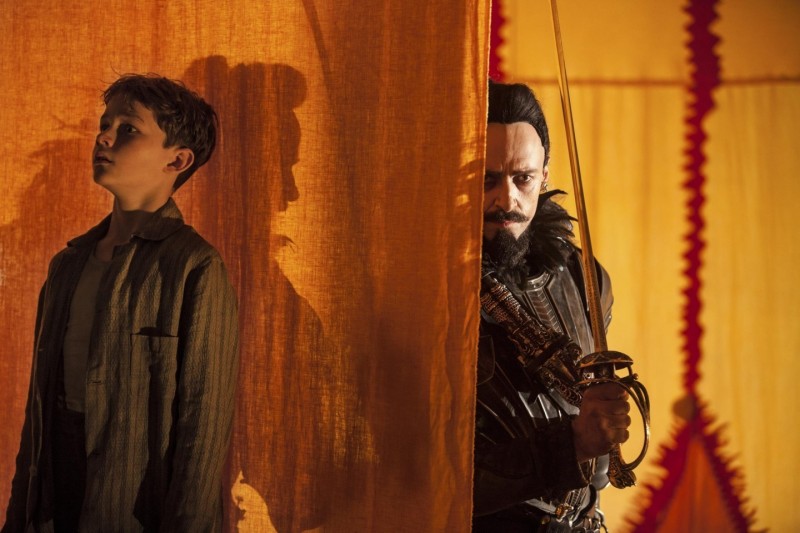 Even the visuals come up short. They careen wildly between fascinating and farcical with the skill of a driver negotiating a road course on a Valium trip. We sense that the soundtrack was conceived in the backseat of that same off-course vehicle. Amidst an otherwise workable but forgettable score, we get two entirely out-of-place, ill-conceived versions of classic rock songs.
If you're still awake by the 90-minute mark, things do improve significantly, but certainly not enough to make up for everything that came before it. This is one film with a title that proudly proclaims precisely what should become of it.