Awards season is upon us, which means that it's time once again for our lists of the best and worst films of the previous year.
For a complete list of our 2015 films, please check out the Movie Review Compendium for 2015.
Rich:
2015 was another challenging year for films. It started off slowly and stayed that way for nearly half the year. I worried that we'd finally have a year with nothing worthwhile on which to comment. Of course, some things never seem to waver. Helen Mirren had another great year effortlessly playing two critical roles in Woman in Gold and Trumbo. Matt Damon showed that he's still got it with the lead performance in the witty sci-fi blockbuster The Martian. The foreign entries were also strong with the best entry coming from Argentina. They gave us their take on The Twilight Zone in Wild Tales. It was also a year of polarizing films that either worked for you or didn't. I was entirely disappointed with two highly-touted films Mad Max: Fury Road and The Big Short. I also found myself asking if George Clooney's days are numbered after his lackluster turns in Hail, Caesar! and Tomorrowland. By the time all of the tickets were counted, it was another average year at best.
Russ:
I was a slacker again in 2015, so I didn't see nearly as many films as I normally would in a given year. Even so, I can tell you that there were some trends that stood out for me. There were lots of sequels, and they just about all only fared good at best. Horror films Insidious: Chapter 3 and Sinister 2 were good, and action films Jurassic World and Mission: Impossible – Rogue Nation should have been better. This was an off year for superhero movies. Avengers: Age of Ultron didn't live up to its predecessor, but Ant-Man came out of nowhere as the best of the superhero flicks. Original horror flicks It Follows and The Gift were better than any sequels, whereas Crimson Peak turned out to be a dud. More than ever, the best films of the year were packed into the last couple of months. I would be much happier if the studios gave us a steady supply over the year, but business is business.
Without further ado, here are our best and worst films of the year.
Rich:
My five best films (in alphabetical order):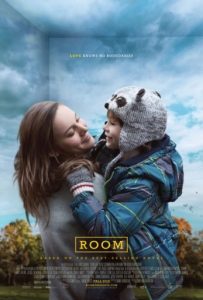 Alicia Vikander is up for an Oscar, but for the wrong role. Her portrayal in Ex Machina is far more intriguing than her character in The Danish Girl. The curious dual lead roles of John Cusack and Paul Dano portraying Beach Boys legend Brian Wilson gave us the best biopic of the the last decade in Love & Mercy. The unforgettable Room forgot to nominate its best performance from child actor Jacob Tremblay. Spotlight burned its message into our souls with its retelling of the emergence of the Catholic Church scandal, while the biggest oversight of the year belongs to Truth. It features Cate Blanchett's best role of the season and a riveting exposé on the breakdown of our journalistic integrity.
For my money, the best film of the bunch is Room. No other film left a deeper imprint than that emotionally draining, incredibly simplistic film. I agree that it's not for everyone given its often hard-to-endure plot. Those with enough fortitude to carry its incredible weight will be left with an indelible memory of characters and performances as good as anything that Hollywood has to offer.
Russ:
My five best films (in alphabetical order):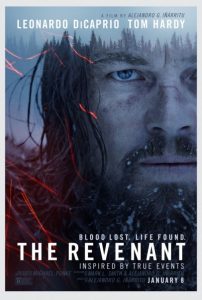 For me, the best movies of 2015 took me someplace new or kept me so riveted that I never lost focus or interest. Furious 7 was such an early film that it's a testament to its quality that it popped into my mind as one of the best experiences that I had in a theater. There were a lot of near misses, too, that fell just short of the top five. Ted 2 was one of my favorite comedies of the year, and I laughed heartily throughout. Cinderella was a really solid and surprising live-action retelling of the classic animated film. No Escape was an adrenaline rush from start to finish, which is rare in any year. Quentin Tarantino made another masterpiece with The Hateful Eight, and Star Wars: The Force Awakens took me back to my childhood. I was torn between Room and The Revenant as my top movie because both contain excellent performances from their leads. The Revenant just feels bigger and more epic, so that edged out Room just a little bit. Both are unforgettable experiences that would easily win if the other didn't come out in the same year.
For every good film we see, the industry gives us another half-dozen that we hope to forget as soon as possible. For the absolute worst films, we can only hope to be so lucky as to forget them.
Rich:
Just as the start of the year lacked great films, it thankfully also lacked truly awful films. Unfortunately, just as the vintage crops came in, so did the dregs as well. I will never forget watching Stonewall and wondering what the hell compelled any studio to green-light the project, let alone put it out as is. I also had a hard time understanding how the creators of Minions managed to so badly misunderstand that the allure of these small yellow creatures is in using them as comedic relief and not as the main draw. I also mentioned how bad George Clooney fared in Tomorrowland. The only problem is that the story itself fared far worse. The very worst films of the year managed to find an even lower gear to engage: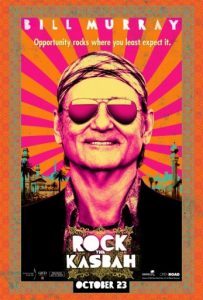 Chris Hemsworth can make just about any woman drool uncontrollably, but what he absolutely cannot do is convince anyone that he's a brilliant nerdy hacker like the one whom he played in the dreadful Blackhat. Audiences around the world all panned Pan — deservedly so. The most amazing thing about it is that Hugh Jackman somehow bought into it. Bill Murray returned to play a washed-up music agent lost in Kabul in Rock the Kasbah. His character was far from the only thing that went missing. Meanwhile, I'd have given almost anything to have a one-night fling with Jennifer Lopez, but I'd have also given almost anything to be able to get back the 90 minutes that I wasted on The Boy Next Door. Then we have the return of M. Night Shyamalan, who once again proved to be his own worst enemy with the entirely ridiculous "horror" film The Visit. Why, M. Night? Why?

These were some truly bad films, but the biggest letdown of the bunch has to be Rock the Kasbah. There is absolutely nothing about this film that works on any level. The story is written for seemingly no one. The plot is a disaster, and the biggest surprise is that the studio somehow managed to get so many A-list stars involved in this train wreck of a film. My own personal title for this one is F**k the Kasbah.
Russ:
The worst films of 2015 were those that bored me, irritated me, insulted me or disgusted me. In fact, all of my choices elicited all of those feelings at some point. I should never leave a theater feeling much worse than when I entered, even if what I saw was a tragedy or a sad film. All of these movies made me question the filmmakers and ask "Why?!" or "WTF?!" again and again. When I hear people describe a movie as the worst that they've ever seen, I challenge them to watch some of this crap.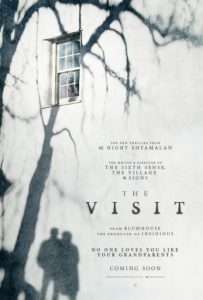 All of these movies failed the watch test, which means that you would look at your watch multiple times to see how long you had to endure them. There were plenty of films that almost descended low enough to make the list. Tomorrowland was supposed to be such a huge success, and it was awful. The studios should know by now not to make a movie based on a ride. Me and Earl and the Dying Girl might have impressed the readers of the source novel, but it was a huge jumble to me. Sisters was supposed to show off the dream team of Tina Fey and Amy Poehler; that would only have worked if they had written the script instead of someone else. The Walk has some amazing scenes that made me feel like I was high up in the air on a wire. Sadly, Joseph Gordon-Levitt's awful accent crashed the whole proceedings. Fantastic Four just misses the definition of superhero movie in every way. Experimenter is slow and practically unwatchable. As much as I love Jennifer Lawrence, The Hunger Games: Mockingjay – Part 2 was a big letdown, and Joy was so terribly boring that I remember the only scene that stood out. The Boy Next Door is a laughable mess for Jennifer Lopez. Nobody can touch the career crash of M. Night Shyamalan. Almost everything that he touches turns to shit. I didn't expect much from The Visit, but it's actually so bad that the audience laughed at it. A good marketing team would turn that into a positive. That's impossible with this film. It caused me to consider a lower rating somehow, so I went as low as I could.